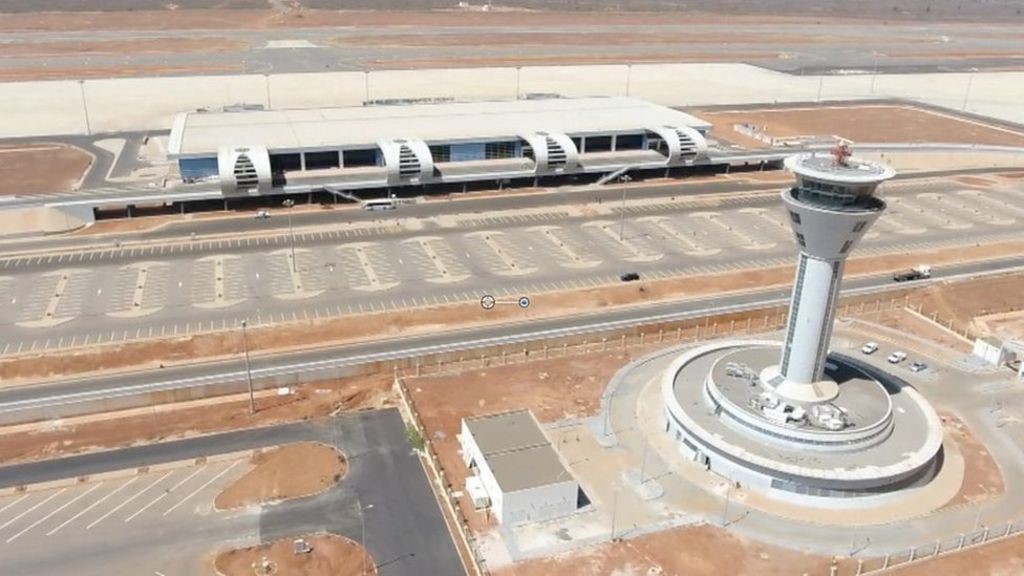 Blog
What to Expect at Senegal's New Airport, Blaise Diagne
Go back to main page
What to Expect at Senegal's New Airport, Blaise Diagne: Blaise Diagne International Airport is set to officially open on December 7. Construction on the new international airport and located close to the town of Diass in Senegal began almost a decade ago. Blaise Diagne will serve as a new airport for Dakar, as Léopold Sédar Senghor International Airport is becoming too congested to facilitate future operations.
Blaise Diagne Airport location  
4,500 hectares of land have been reserved for Blaise Diagne compared to 800 hectares occupied by Léopold Sédar Senghor Airport. Currently, the new airport structure occupies 2,500 hectares so there is potential to construct more structures in the future as needed. The airport is built to take up to an A380 and similar size aircraft.
Future of Dakar Airport (GOOY)
There has been no official statement from the Government as to the future of GOOY.  However, ICAO and ASECNA signed a contract that stated no two commercial airports can coexist within 80NM of each other. Since Léopold Sédar Senghor and Blaise Diagne are within this limit, it is unlikely that there will be any commercial flight activity in GOOY. Also, catering and fuel companies are relocating to the new airport. So, it appears this airport might be closed for public use.
Ground Handling 
In Dakar airport, there are two handlers- Aviation Handling Services (AHS) and Senegal Handling Services (SHS). These two companies will close down and their employees merged to create a new company AIBD Assistance Services (AAS). All of the equipment currently located in Dakar Airport will also be relocated to the new airport.
Blaise Diagne Terminal 
The terminal sits on 42,500 square meters and will have the capacity to accommodate 3 million passengers annually, with future plans to extend capacity to 10 million per year once this milestone is achieved. There are 44 check-in counters for commercial flights and four conveyor belts. There will also be six air bridges for boarding and four entrances for embarking and disembarking by bus. There will also be a Hajj terminal but this will be open for commercial use when there are no Hajj operations.
GA facilities also include a VIP lounge that's under construction, a Presidential Wing that also has a Presidential hangar and a dedicated cargo section with a cargo village to serve as a warehouse facility.
Accommodation
There are currently no hotels in this location. However, the neighboring cities (Saly, Ngaparou) have suitable accommodation for crew. There are 5-star hotels in Saly (The Rhino Resort Hotel & Spa and Lamantin beach hotel), located 30-40 minutes from the airport. There is currently another 5-star hotel under construction in the village and it is expected to be completed at the end of the year. The airport is also planning an Airport City within the airport where hotels will be built, so passengers who wish to remain within the airport can have the opportunity to do so.  
Check the UAS Blog for Blaise Diagne International Airport Guide in the coming week.