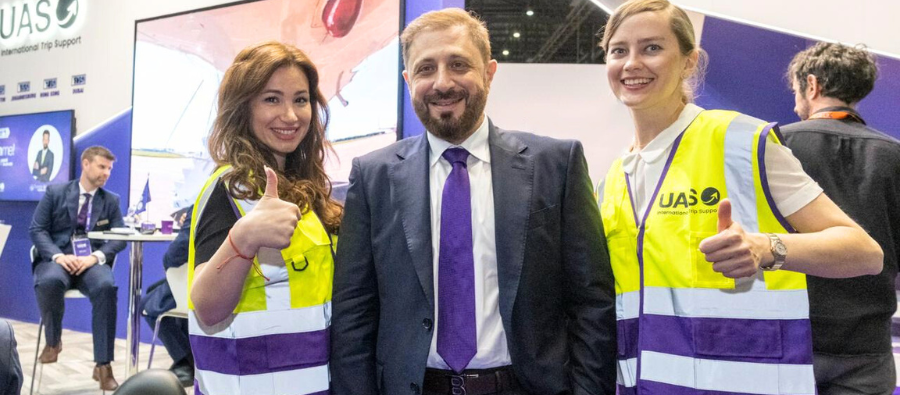 Blog
White Glove Supervision Demand Dominating Ground Operations 
Go back to main page
White glove standard supervision demand is dominating ground operations as client needs continue to evolve and the number of private aviation operations continue to rise. Operators now want an elevated level of care and more concentrated and refined ground support. This is in addition to traditional supervision's role of navigating complexities and handling any unforeseen issues of the operation on the ground to efficiency, speed, and reduce delays, costs, and stress.
"Last year we saw demand for the most comprehensive ground support in the form of UAS VIP Supervisors double as the operational challenges experienced during the pandemic left an indelible mark on the former operating landscape: operators needed to ensure they avoid any potential delays or complications in trip execution," said Omar Hosari, UAS Co-Founder and CEO.
"This year, this demand has evolved into a need for attention to detail and VIP service comparable to that of a concierge in a 5-star hotel, what we at UAS call our 'white gloves service standard'. All UAS ground personnel are equipped to provide this enhanced level of service that involves VIP supervision with extra attention to detail. Basically, it leaves nothing to chance and ensure the smoothest, most enjoyable flight operations," he added.
As well as offering the UAS white glove service standard, UAS VIP Supervisors also navigate the complexities of the aviation landscape by reducing points of contact, advocating for client interests, and ensuring they enjoy priority service and the best quality. With a wealth of experience and local knowledge, UAS VIP Supervisors handle all pre-planning and information checks, and mobilize providers of ground services to ensure operators and passengers can have a smooth and stress-free travel experience. They deliver priority ground handling, dedicated supervision, and the convenience of liaising with a single source for all trip support services.
The UAS Global Network has VIP Supervisors at key travel hubs across the Middle East, Africa, China, Malaysia, Sri Lanka, Australia, the UK, Mainland Europe, the US, and Latin America. UAS can place a supervisor at any location on the globe to ensure optimal operational efficiency, safety, and quality.
To find out more about UAS white glove service, visit booth A29 at EBACE 2023.