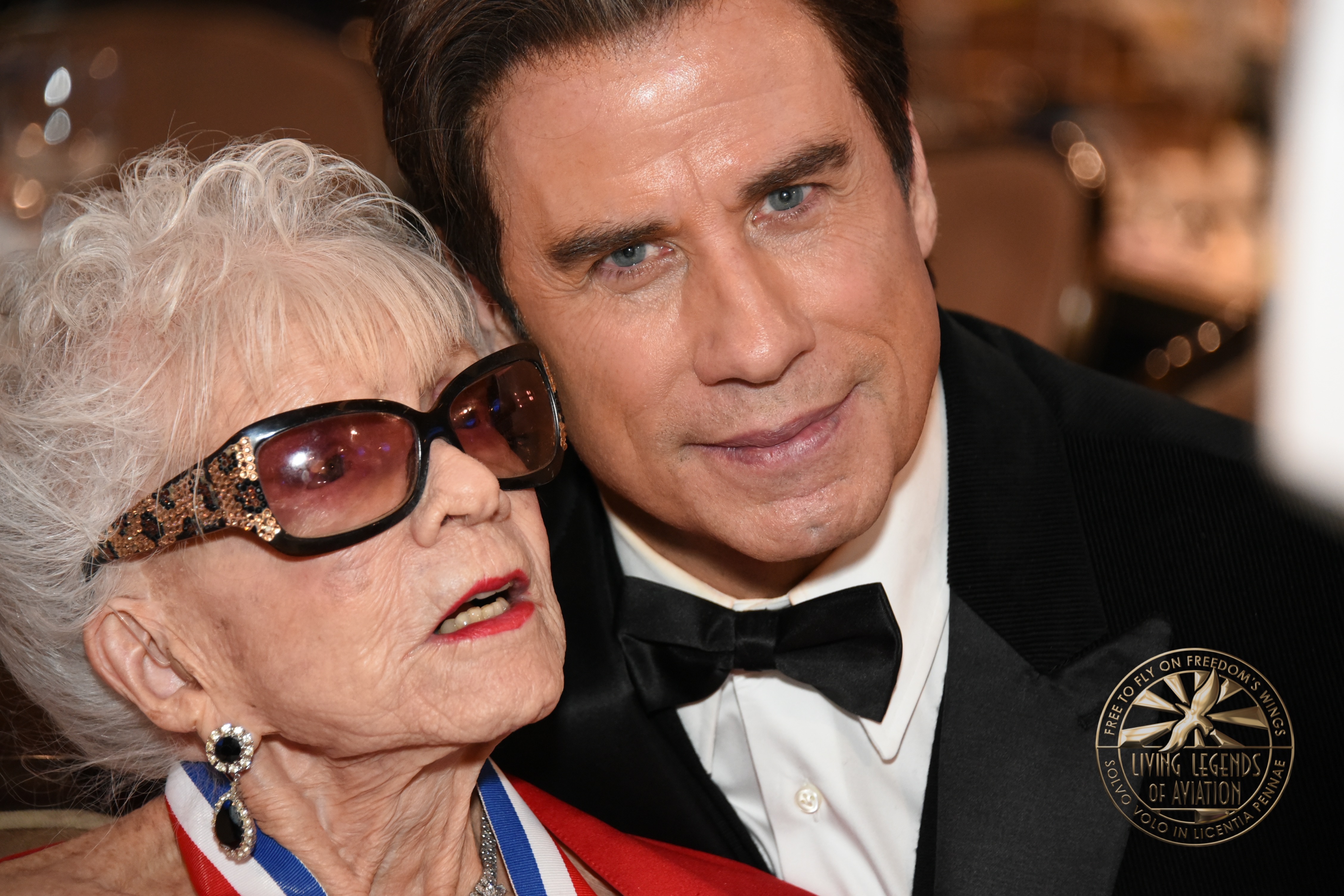 Blog
The 14th Annual Living Legends of Aviation Awards
Go back to main page
This year's award ceremony to honor the Living Legends of Aviation was hosted by actor and pilot, John Travolta, the "Official Ambassador of Aviation." The star-studded gala was also attended by an A-list of aviation greats.
The 14th Annual Living Legends of Aviation Awards, produced by Kiddie Hawk Air Academy, was held Friday, January 20 at the Beverly Hilton in Beverly Hills, California – an event that brought out some the brightest stars in aviation as well as Hollywood.
The program kicked off with the heartfelt "Flown West Tribute" to the lost aviation Legends from 2016: Arnold Palmer, R.A. Bob Hoover, and Doolittle Raider David Thatcher. A special acknowledgment also noted the passing of astronaut, Captain Eugene A. Cernan, the last man to step foot on the moon.  
The 2016 Legends inductees included:
Ray Connor, Vice Chairman of Boeing Company
Tom Enders, CEO of Airbus Group
Elling Halvorson, Founder and Chairman of the board for Papillon Group
General Mark Welsh III, retired Chief of Staff for the U.S. Air Force
Nick Popovich, an aviation repossession expert
Some of the accolades handed out for 2016 included:
Aviation Industry Leader of the Year Award: Phebe Novakovic, Chairperson and CEO of General Dynamics
Aviation Inspiration and Patriotism Award: Mark and Scott Kelly, twin brothers, astronauts and U.S. Navy captains
Vertical Flight Hall of Fame Award: Steve Hickock, President of Hickock and Associates
Harrison Ford Aviation Legacy Award: Peter Paul Luce, board member for Wings over the Rockies Air and Space Museum
Bob Hoover Freedom of Flight Award: Clay Lacy, Founder of Clay Lacy Aviation
Lifetime Aviation Entrepreneur Award: Kenn Ricci, Principal of Directional Aviation Capital
For more of a recap of the festivities and to explore the image gallery, visit http://living-legends-of-aviation.myshopify.com/.