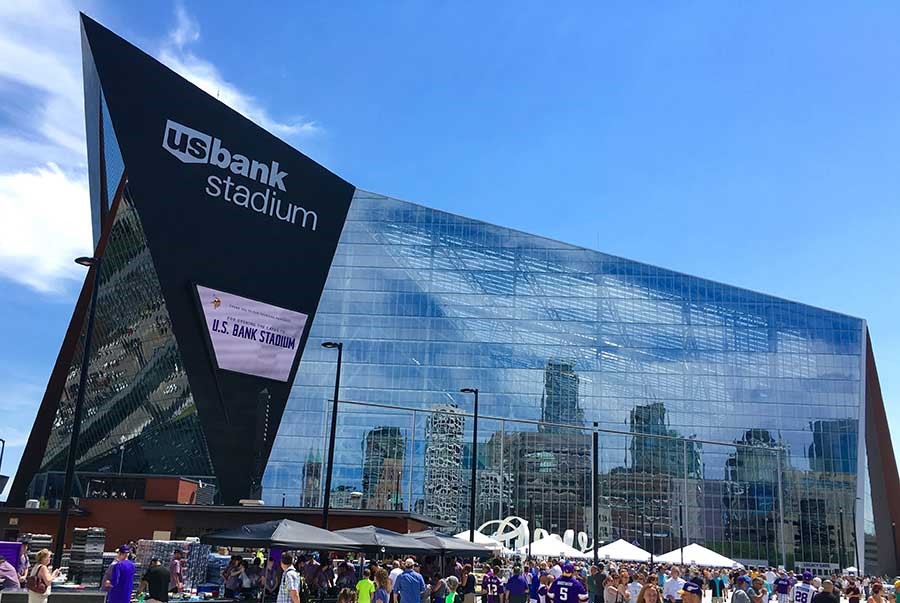 Blog
2018 Super Bowl Operator Update
Go back to main page
2018 Super Bowl Operator Update: In our previous blog on Super Bowl 2018, we discussed how to operate to Minneapolis successfully. Here is an important update for operators planning missions to this year's Super Bowl.
Operators are being informed of an error made in the NOTAM for departures at St. Paul Downtown Holman Field (STP).
For STP departures headed to some ZNY and ZBW destinations, a fix along the required route, "SIKBO", was misspelt as SIBKO. This cannot be corrected by NOTAM as the submission date has passed. Flight operators should file SIKBO (instead of SIBKO) for these specific routes. The incorrect spelling of the fix does not exist in the NAS and ATC will correct any flight plans for aircraft which become airborne with the incorrect fix.
Also, there is an update on the start time for the Super Bowl 52 Special Event TFR. The start time is 3:30 pm CST (not 3:00 as originally stated).
Specific details on the Super Bowl 52 Special Event TFR are now available through the link below: https://www.nbaa.org/ops/airspace/regional/super-bowl/
Please see our previous blog for operational details for gateway airports: 
http://blog.uas.aero/2018-super-bowl-flight-operations-to-minneapolis/
Super Bowl TFR Times
Sunday, February 4 – 3:30 pm CST local until 11:59 pm CST local (2130z-0559z)
Gateway Screening for departures out of MSP and STP during the Super Bowl is possible.
Departures: TSA Gateway screening will be allowed to accommodate departures out of Minneapolis/St Paul International (MSP) and St Paul Downtown Holman Field (STP) during the TFR.
Arrivals: TSA gateway screening will not be available into MSP, STP and MIC during the TFR. To arrange TSA departure screening out of MSP and STP during the TFR, flight operators must first obtain a "departure reservation" through your FBO of choice. If an operator obtains a departure reservation it must then arrange TSA screening at least 24 hours in advance. Contact information for TSA will be provided in the published Super Bowl TFR NOTAM which is expected to be published by early next week.
For support with your operations to Minneapolis, contact 
UAS Americas