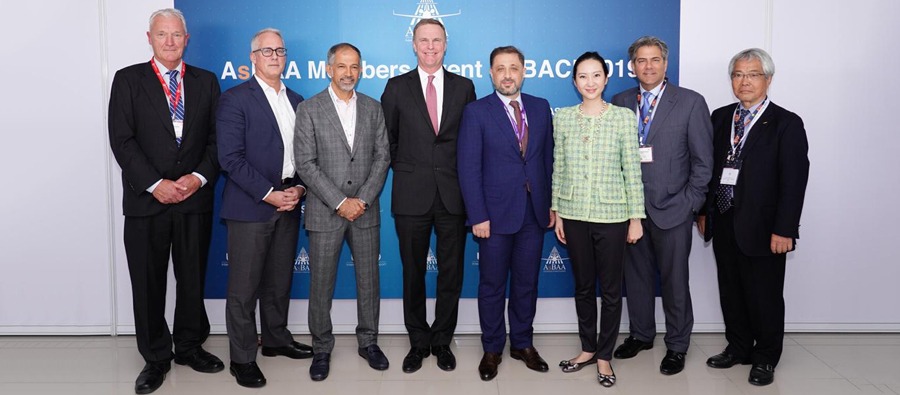 Blog
Approaching the COVID19 Aviation Crisis
Go back to main page
Approaching the COVID19 Aviation Crisis: The current crisis felt by all industries, not least aviation, may be unprecedented. Airlines are grounded, borders are shut to all but essential and emergency flights, and most economic activity is effectively at a standstill. However, it is our approach to this situation will dictate our recovery.
Depressing Data
According to the International Air Transport Association (IATA), somewhere in the region of 65 million people depend on a healthy aviation industry for their incomes. Its latest research asserts that around 25 million jobs are at risk if the current situation brought on by the COVID-19 pandemic continues. The lack of demand for air travel and countries in states of emergency lockdown is also impacting business aviation companies. Bizav analyst and consulting firm JetNet iQ predicts that business jet deliveries this year will be down by between 12.5 percent and almost 50 percent year-over-year.
The Power of Adaptation
It is undoubtedly a critical time for us all, with some experts predicting full recovery may be as far as two or three years away. But extraordinary times call for extraordinary measures and we're already seeing examples of how operators are adapting to meet the new challenges presented to them and adapting their fleet to support the current business trend. We can see commercial airlines turning their fleet to cargo, as well as business jet operators transporting essentials goods.
The New Normal
A lot of hard work is being done to adapt to this new normal. Going forward, many more aspects of flight will be considered such as the possibility of continued social distancing on aircraft, as well as increased hygiene and safety measures becoming a permanent fixture. Various scenarios about the new normal are circulating. An interesting one I read today was Fortune's Clay Chandler assuming that a comeback for plastic is almost certain. Well, I hope not! If anything, this situation is further proof that our planet's sustainability should be our focus moving forward.
"We will bounce back stronger"
As my friend Ali Al Naqbi nicely said recently, "we will bounce back stronger!" There is plenty of cause for hope! Historically, aviation has consistently bounced back from world-shaking events. For example, passenger numbers buoyed in the aftermath of the oil crisis of the 1973, the financial crisis of 2008, the SARS outbreak, and the September 11 attacks. So, our role is simple: we need to continue to rise to the occasion, and to use our innovation and imagination to find new solutions. We need to continue to evolve as companies and as an industry. And mostly importantly, we need to stay strong and ride out this storm.