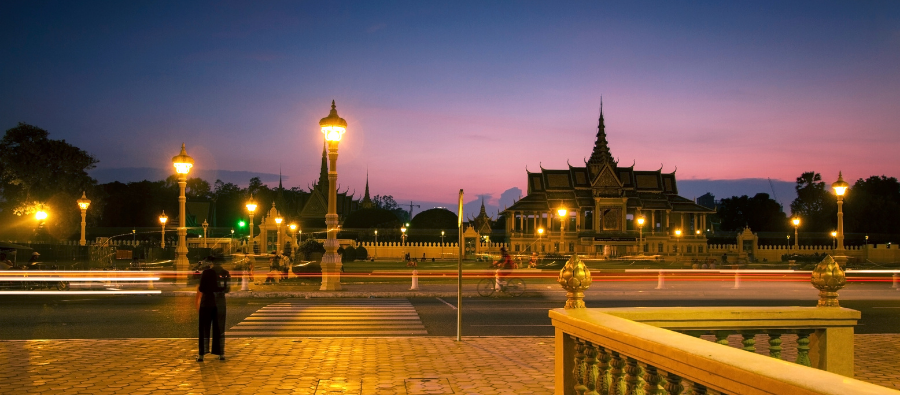 Blog
Flight Operations to Cambodia
Go back to main page
Cambodia takes the ASEAN presidency in 2022 (Association of Southeast Asian Nations) and will host summits throughout the year, the first of which will get underway in Phnom Penh on Jan 16. Here is what operators bound for Cambodia's capital need to know entry visas, lead times, and health requirements.
Phnom Penh International Airport
ICAO: VDPP/ IATA: PNH
Longest Runway: RW 05/23 9843FT.X144FT.
Instrument Approaches: ILS – VOR/DME/ GLIDE SLOPE
Fuel Available: AVGAS & JET A
Operating hours: 2300-1800Z (Possible to request for 1 or 2 hours extension on operation hour)
Operational Information
Slots/ PPR are required
Lead times: For smooth handling, 3 calendar days is optimal. However, in the case of an urgent request, UAS can obtain a permit and slot within 1 day depending on the case of the operation
Airport Curfew: 2001Z-2259Z (0301LT-0559LT)
Immigration
Passengers are required to have a Cambodia Visa before arrival
Tourist or Business Visas can be obtained from Cambodia Missions (Embassy or Consulate) abroad
E-Visas (Tourist Visa only) are also available and can take up to 3 working days to approve. For more information, click here
Visa exemptions are granted to ASEAN nationals
Crew members are only required to have a visa for Crew Rest. No visa is needed for quick turnarounds
Crew visas can be obtained on arrival and are valid up to 5 days
For ASEAN national Crew, visa exemption is granted up to 30 days
Health requirements 
All types of COVID-19 vaccines are acceptable. Please be advised that facial masks and social distancing practices are mandated in Cambodia.
Vaccinated passengers
Have a negative PCR certificate (72 hours validity)
Have a vaccination card to present to health authorities on arrival
Undergo an IgG/IgM rapid test on arrival. If the result shows negative, the passenger is free to go (quarantine free). If the result is positive, the passenger will be transferred to a COVID-19 health center for further diagnosis
Unvaccinated passengers
Have a negative PCR certificate (72 hours validity)
Deposit 2,000 USD to a bank to cover for quarantine fee (non-Cambodian nationals only)
Have COVID=-19 health insurance (non-Cambodian nationals only)
Do a rapid test on arrival and proceed to a specified quarantine hotel and quarantine for 14 days. Do a PCR Test on day 13 to complete the quarantine
Vaccinated crew
Have a negative PCR certificate (72 hours validity)
Have a vaccination card to present to health authorities on arrival
Undergo an IgG/IgM rapid test on arrival. If the result shows negative, the passenger is free to go (quarantine free). If the result is positive, the passenger will be transferred to a COVID-19 health center for further diagnosis
Unvaccinated crew
Mandatory 14-day quarantine
For support with your flight operations to Cambodia, please contact UAS