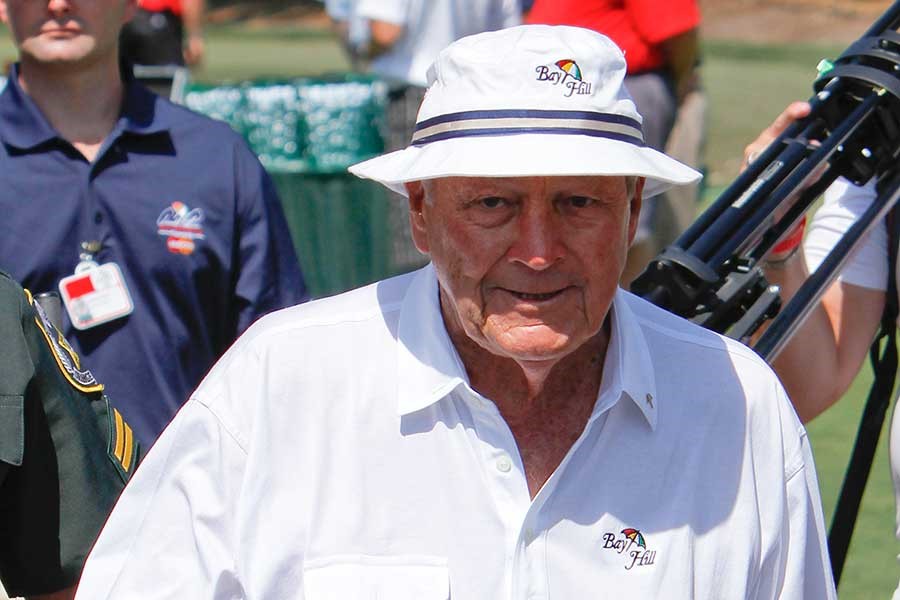 Blog
Arnold Palmer – The Golf Legend Who Loved to Fly
Go back to main page
"Flying has been one of the great things in my life. It's taken me to the far corners of the world. I met thousands of people I otherwise wouldn't have met. And I even got to play a little golf along the way." Arnold Palmer
The world learned this week that golf legend Arnold Palmer passed away at age 87 in Pittsburgh, Pennsylvania. Known to his fans as Arnie, he cited three true loves in his life: his wife Winnie, the game of golf, and flying the skies. He said that had he not been a professional golfer, he would have wanted to earn a living as a pilot. His love of aviation took shape when he was a youngster, hanging out at the old airport terminal building near his home and listening to pilots spin yarns about their glory days and various aviation adventures.
Arnie became a pro golfer in 1955 and spent the next couple of years zigzagging across the continental U.S. in a small trailer – from tournament to tournament – with his wife and young daughters in tow. In 1958, he decided to take up flying in earnest and took flying lessons in a single-engine Cessna 172. He went on to acquire his instrument and multi-engine ratings, at which point the sky literally was the limit.
He began to purchase aircraft, graduating slowly to larger and larger planes and finally bought his first business jet, a Rockwell Jet Commander in 1966. He also played an active role in his hometown airport in Latrobe, Pennsylvania by becoming a board member of the Airport Authority and actively promoting the much-needed expansion and modernization that was vital for growth in the area. As a tribute to his dedication to improving the facility, the Westmoreland County Airport at Latrobe was renamed the Arnold Palmer Regional Airport (KLBE/LBE) in 1999.
He owned quite a few impressive jets – including a Learjet and multiple Cessna Citations models. He's flown alongside the Blue Angels and landed a military jet on the nuclear-powered aircraft carrier, USS Dwight D. Eisenhower (CNV 69). He's flown a U.S. Air Force Thunderbird F-16, a Boeing 747, and a McDonald Douglas DC-10. In May of 1976, he set a world speed record for circumnavigating the globe in 57 hours, 25 minutes and 42 seconds in a Learjet 36 with stopovers in Boston, Paris, Tehran, Sri Lanka, Jakarta, Manila, Wake Island, and Honolulu. After amassing nearly 20,000 hours of flight time throughout his flying career, he made his final flight at age 81 in his Cessna Citation X from Palm Springs, California to Orlando, Florida. He was a staunch advocate of business aviation and lent his support routinely to the National Business Aviation Association (NBAA) and was an active spokesperson for the No Plane, No Gain campaign.
Arnie will be sorely missed in both spheres – the world of professional golf and the realm of aviation lovers. He had the vision and the passion that helped him excel at both equally. He will be remembered fondly.