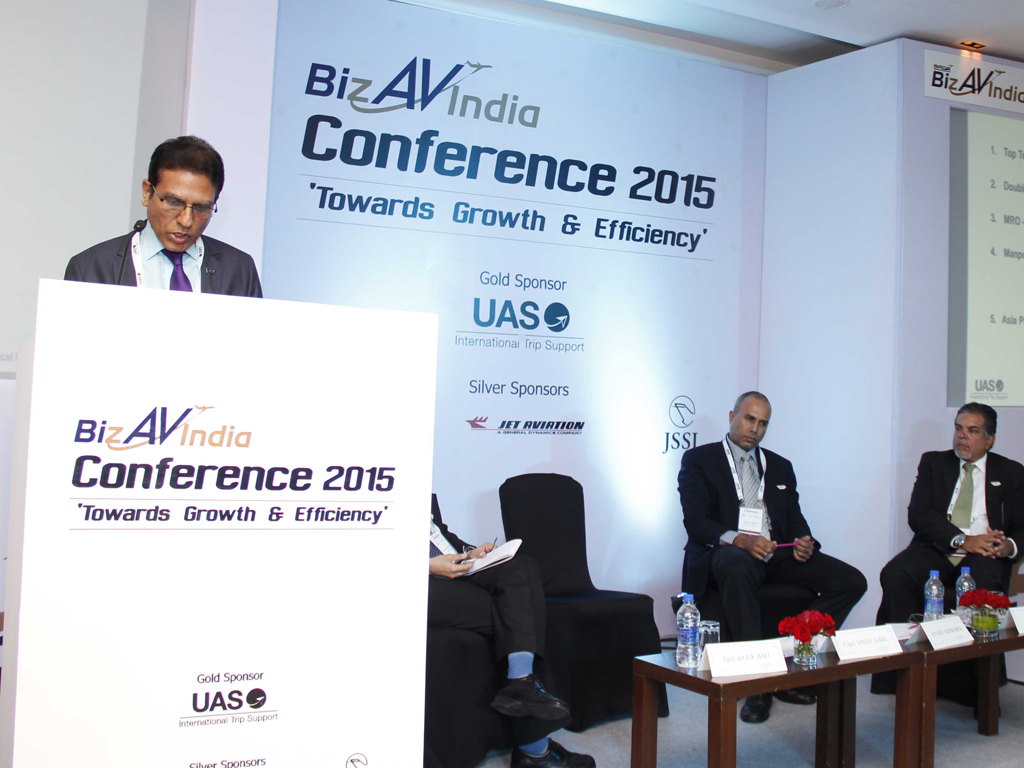 Blog
BizAvIndia Conference 2015
Go back to main page
BizAvIndia Conference 2015: The growth of business aviation in India is reliant on solid investment in airport infrastructure, further development of regulatory policies and proper taxation methods, according to UAS' Regional Director, Indian Sub-continent.
Vinay Garg also commented that certain operational issues were undermining the work of those in the industry and suggested remedial measures that could be put into practice in order to overcome these impediments.
He was the first speaker on the subject of 'Environment and Opportunities for General Aviation in India' at the BizAvIndia Conference 2015 that took place in Bangalore last Tuesday.
Organised by BAOA, the inaugural conference was created to address issues of growth, opportunities for business aviation and the environment in India. Indeed, the issues raised by Mr Garg were appreciated by the industry representatives present.
Other issues highlighted during delegate speeches at the conference included aircraft management, regional and remote area connectivity, the state of MRO in India, and ideas of how to boost the local aviation industry.
The conference attracted many business aviation interests, including members of BAOA, key figures of business aviation operations, service providers and representatives of many OEMS, including Gulfstream, Embraer, Textron and Dassault.
At the conclusion of the BizAvIndia Conference 2015, Joint Secretary of the Ministry of Civil Aviation, G. Ashok Kumar – who inaugurated the event – assured those gathered that his government is presently exploring measures to provide incentives and impetus to the industry as a whole but particularly to the area of business aviation.
Agreeing that general aviation should be seen as a totally separate entity, Mr Kumar said that specific regulations and policies should be designed to promote the growth of the industry in India.