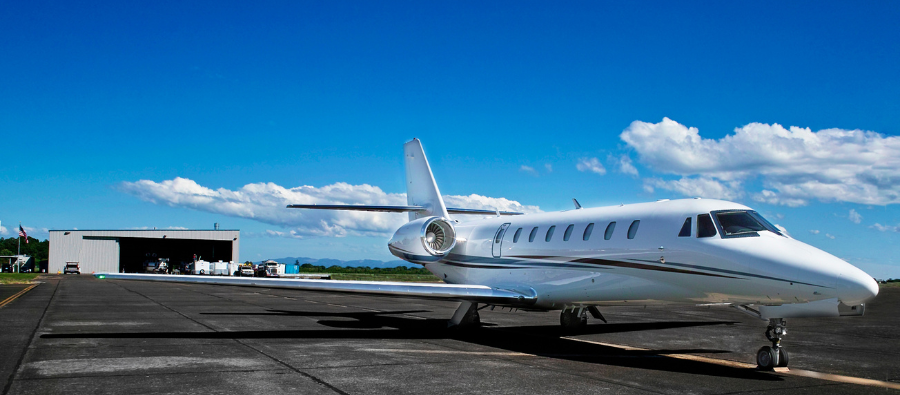 Go back to main page
Despite commercial airline activity making its global post-pandemic comeback, it's been a summer of high demand and traffic for business jets. This comes after 2021 saw private jet usage soar to its highest level on record. WingX recorded 3.3 million business jet take-offs in 2021, the most for a single year and 7% more than the previous high in 2019. So business jet travel is booming, and no one involved in the industry will be surprised.
According to WingX Advance, July was a wonderful month for business aviation. It reports that worldwide business jet activity improved by more than 10 percent on pre-pandemic 2019, with large and small cabin jets are doing most of the flying. Meanwhile, the region of Europe experienced 13 percent more flights year-on-year, a massive 23 percent more than in July 2019.
WingX goes on to record that in the first week of August, global business flights were up 1.7% on the same time last year and 14% higher than the same month in 2019. However, August did see business aviation activity stalling with traditionally in-demand areas such as California, Florida, France, and Spain seeing a decline in traffic on the same month in 2021. August also saw flights are down 2% in Europe. Besides the U.S. and Europe, business jet activity was up 21% on the first week of August last year and 55% above three years ago. Interestingly, Brazilian flights are up 25% on pre-pandemic August 2019, indicating that business jet travel is becoming a hugely popular choice for people there. This boom in the Brazilian market will surely ignite more demand across the wider continent as governments invest in the infrastructure necessary to support this powerful injection for the regional economy.
Despite some slowing growth, experts believe the future remains extremely bright. Aviation analytics group, Argus Traqpak except jet activity to finish the year up to 20% ahead of 2019 levels. This would mean that business aviation has gone from strength to strength through the COVID pandemic and out the other side. What an amazing achievement that would be and evidence of the invaluable benefits of business jets as a means of efficient travel.
For more Executive Insight, visit UAS Blog