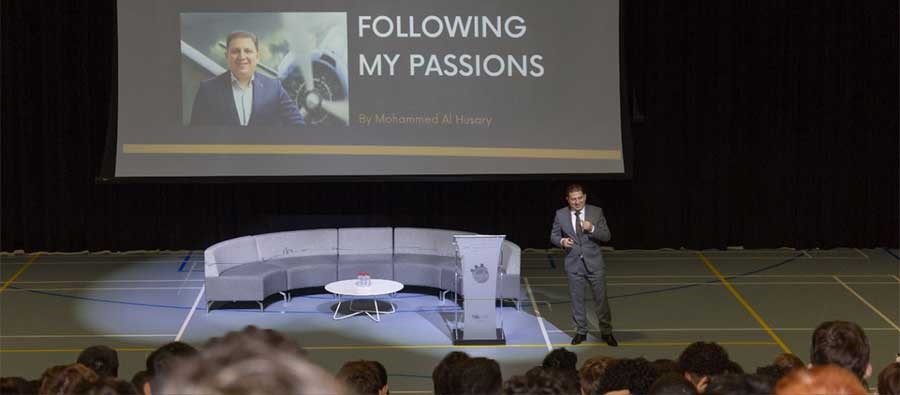 Blog
Building a Passion for Aviation in the Next Generation
Go back to main page
Aviation is an essential industry to support and sustain economies and communities, and one whose influence is steadily growing. This is creating more demand for talent in all areas of the industry. Often, people think aviation jobs mean pilot jobs, but an entire range of experts including technicians, dispatchers, mechanics, IT and software developers, planners are needed for robust operations. This had led to a growing ecosystem of education centers designed specifically to nurture aviation skills and passion in the next generation. This is also where the input of aviation leaders is critical; I believe it is imperative for us to not only give back but to secure the future of the industry by taking time to educate the next generation and help to develop their passion for aviation.
Taking information beyond the theoretical is crucial to cultivating this passion. For example, flight simulators allow students to experience the rush and pressure of real-life situations. Lesson styles are targeted at helping children learn through situations and putting points into action. Experiential learning or learning by doing bring various aspects of aviation such as aerodynamics, operations, and navigation to life. By engaging students in firsthand experiences and reflection, they are better able to connect theories and knowledge learned in the classroom to real-world situations. They also benefit hugely; one of the benefits includes gaining the ability to immediately apply knowledge to solve real-world challenges.
During World Space Week 2022 (October 4 to 10), I was invited to visit GEMS Aviation and Space Centre of Excellence, Al Khail, Dubai. It was a pleasure to answer so many questions about the dynamics of aviation from students keen to pursue their interests.  There is no doubt that Centers of Excellence help to bring focus and attain world-class standards and values. They are also beacons of greatness that inspire and give back to the wider community as well as those who benefit from their learning. It is so important to instill inspiration and nurture passions from an early age. As someone who is committed to ongoing education and personal development, I have instilled the same values in my own sons who have the confidence to follow their natural curiosity and develop their own passions. This is the key to great leadership in the future and successful industries.
For more Executive Insight, visit UAS Blog