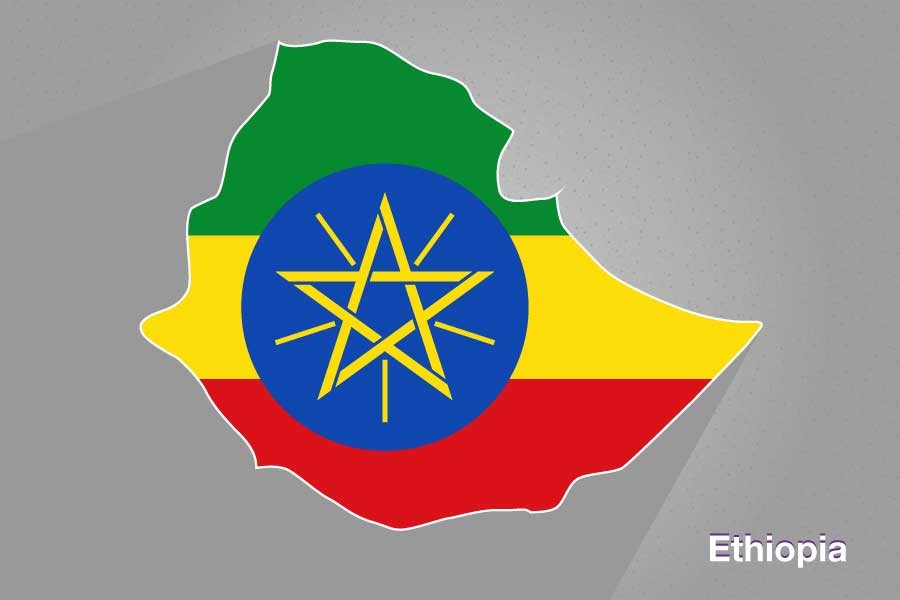 Blog
Business Aviation Operations to Ethiopia – Part 1 
Go back to main page
Business Aviation Operations to Ethiopia– Part 1: A must-read for any operators planning a mission to Ethiopia. UAS' advice on airport considerations, overflight and landing permits, and best operational tips to ensure your mission is a success. 
Airport Considerations
What is Ethiopia's major point of entry? 
Ababa Bole International Airport (HAAB) is a modern new facility with the capability of receiving all types of aircraft. It is not slot controlled and has enough apron room for long-term parking which can be arranged by providing ample notice to the Ethiopian Airports Enterprise. UAS Supervisors have 24 Hour ramp and lounge access, making it smooth and easy to provide fast, efficient services to customers. HAAB provides full passenger facilities such as banking, exchange, post, shopping, and dining.
What other airports are there? 
HAAB is at a high elevation of 7,657ft and can accommodate all types of aircraft. The airport operates 24 hours a day. Other relatively large domestic airports in Ethiopia are located at Dire Dawa, Lalibela, Gondar, and Bahir Dar. (Most of the airports are located relatively close to town centers). These, however, operate only between 0300 and 1700Z but can be functional at any time with prior arrangements with respective Airport Authorities. Related costs are covered by the operator including overtime pay for the different airport staff.
What is the situation with aircraft parking?
There is parking space for at least 60 large aircraft and 20 smaller aircraft at HAAB. The parking space can, however, fill up when there are conferences and conventions, especially those attended by heads of states.
Are there other parking considerations?
Extra parking at HAAB is available at the Ethiopian Airlines Hangar. Aircraft requiring parking and any of the smaller airports require special authority in advance of landing unless there is a case of technical emergency.
What are the peak hours of commercial activity?
Peak hours at HAAB are between 0300 to 0800Z and 1600 to 2200Z.
Must aircraft be staged for departure?
Yes, all aircraft must be staged for departure.
Note: Early planning and notice will help to avoid any possible bottlenecks and expedite arrival and departure processes. Special attention should also be paid to provide information in advance when arranging fuel and ground handling.
What is the availability of FBOs, VIP lounges, and GA terminals?
While there are well organized and equipped VIP lounges available, no FBO or GA terminal exist at HAAB.
What about security arrangements for aircraft and crew?
The airport is very secure, however, extra security can be arranged.
Is ramp access available?
Ramp access is available only with a special airport pass.
What about airport fees?
There is no credit facility so operators either pay cash or ask their agent to pay on their behalf with their prior arrangement with the Airport Authorities.
What is the average time it takes to clear through the airport?
About 30 minutes for passengers and fast track is available for crew.
Operational Information 
What is the lead time required for permit approval? 
Overflight permits can be granted right away (in less than 10 minutes) upon request if all the information is provided
Landing permit processes for HAAB and other airports is different and depends on the type and the purpose of the request. The landing permit process may involve other government bodies and authorities. The process may take 3 to 5 business days if all the information is provided
The landing permit process may take longer for small aircraft and helicopters that can land anywhere
All VIP flights (both landing and overflight) permits are processed through the Ministry of Foreign Affairs
What documentation is required for the permit approval process?
o    GENDEC for the crew
o    Passenger manifest plus passports for all
o    A description of any cargo being transported
o    Receiving party details and contact person with supporting letter explaining the purpose of the flight for the landing permit process
What about airport slots?
Airports in Ethiopia are not slot controlled.
Note on charter and cabotage: Ethiopia exercises strict control within its borders in order to contain security concerns from neighboring countries especially Eritrea and Somalia. Hence, while charter and cabotage licenses can be granted, applicants must undergo a rigorous exercise to prove the value and intent.
Visit the UAS Blog for more tips on business operations to African countries. Later this week Business Aviation Operations to Ethiopia – Part 2  will cover Ground Handling, Customs, nd Immigration, Security, Accommodation, and Transport.