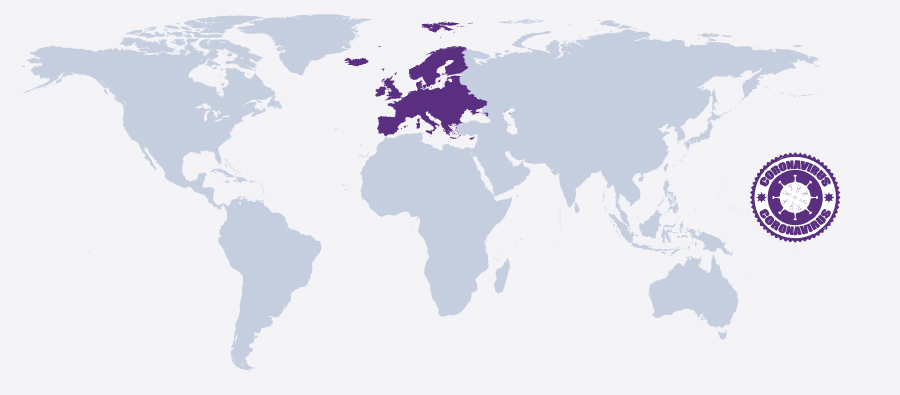 Blog
Coronavirus Travel Restrictions in Europe
Go back to main page
Coronavirus Travel Restrictions in Europe: The coronavirus pandemic is stifling travel across the globe. Today, we consider the travel restrictions imposed by countries in Europe.
Greece
All flights (commercial and GA) from/to any aerodrome in the territory of Italy, Spain and the UK to Greece are suspended.
The following are exempted: Repatriation of Greek citizens and residents, medical flights to support Greece, cargo flights, ferry flights, state flights, humanitarian flights, sanitary flights, emergency flights, military flights, overflights, technical landings where passengers do not disembark.
This is in force until April 15.
France
Borders are closed for non-schengen traffic until further notice.
Spain
No restrictions at persent.
Bulgaria
Only passengers from Austria, Belgium, Croatia, Cyprus, Czechia, Denmark, Estonia, Finland, Greece, Hungary, Iceland, Ireland (Rep.), Latvia, Liechtenstein, Lithuania, Luxembourg, Malta, Norway, Poland, Portugal, Romania, Slovakia, Slovenia or Sweden are allowed to enter.
This does not apply to nationals of (or family members of) Austria, Belgium, Bulgaria, Croatia, Cyprus, Czechia, Denmark, Estonia, Finland, Greece, Hungary, Iceland, Ireland, Latvia, Liechtenstein, Lithuania, Luxembourg, Malta, Norway, Poland, Portugal, Romania, Slovakia, Slovenia and Sweden, passengers and their families with a permanent or long term residence permits, transit passengers from France, Germany, Italy, Netherlands, Spain, Switzerland, UK, health care professionals, health researchers and elderly care professionals, transport personnel engaged in the carriage of goods, crews of aircraft engaged in commercial air transport and other transport personnel, diplomats, officials of international organizations, military personnel and humanitarian workers in the performance of their duties, or persons traveling for humanitarian reasons; third-country nationals who hold a long-term residence permit in an EU Member State and pass through Bulgaria in order to return to their country of residence and residence.
United Kingdom
Flights arriving from heavily affected countries must provide a gendec when booking in the flight with all crew and pax listed. A further gendec will be required 60 minutes prior to landing, and on landing the gendec is also required.
Ireland 
No restrictions at present. However, all passengers and crew must fill out a questionaire ahead of their arrival and follow HSE (Ireland's public health service) guidelines.
Austria
Travelers from outside the EU who have spent time in France, Iran, Italy, South Korea, Spain, Switzerland, and parts of China over the 14 days prior to arrival will be expected to present a medical certificate confirming they have been tested for COVID-19 and found to be negative.
All passengers must provide a certificate confirming a negative test result if they're entering from Italy, Switzerland, or Liechtenstein.
Croatia
Travelers arriving from hard-hit areas ( Italy, Iran, China) will have to spend two weeks in government quarantine facilities at their own expense.
There will also be health monitoring for passengers from several countries affected by the virus and they will be expected to self-isolate for 14 days.
Cyprus
No visitors may enter Cyprus unless they have diplomatic or government dispensation.
Czech Republic
The Czech Republic has declared a state of emergency, has banned passengers from high-risk countries and prohibited Czech citizens from traveling to these places.
Denmark
Closed borders to most foreign travelers for a month as of March 14.
Germany
Closed borders with Austria, Denmark, France, Luxembourg, and Switzerland. Self-quarantine for 14 days for travellers who've been in Italy, Switzerland or Austria in the two weeks before arrival.
Italy
Travelers flying into Italy are subject to temperature screening in Italy's major airports and must carry a self-declaration of their time there and have it ready for inspection. Flights from China and Taiwan have been suspended.
Netherlands
Suspended flights from mainland China, Hong Kong, Iran, Italy, and South Korea until at least March 27.
Hungary
Self-quarantine for 14 days for travellers who have recently visited China, Italy, Iran, Israel, or South Korea.
Poland
Poland is banning foreigners from entering the country and suspending international air services.
Malta 
Any visitors who were in coronavirus-affected countries must self-quarantine for 14 days on arrival.
Slovakia
All visitors must self-quarantine for 14 days on arrival.
Turkey
Suspended all flights arriving from and departing for Austria, Azerbaijan, Belgium, China, Denmark, France, Germany, Iran, Iraq, Italy, the Netherlands, Norway, Spain, Sweden, and South Korea.
Any visitors who were in any of those countries in the past 14 days before arrival in Turkey will be barred from entering the country.
Turkish citizens are exempt but could face quarantine measures.
While the Information is considered to be true and correct at the date of publication, changes in circumstances after the time of publication may impact on the accuracy of the Information. The Information may change without notice and UAS is not in any way liable for the accuracy of any information printed and stored or in any way interpreted and used by a user.
For support with your flight operations, contact UAS 
Next, we'll look at travel restrictions for Asia, Africa, and Russia/CIS.