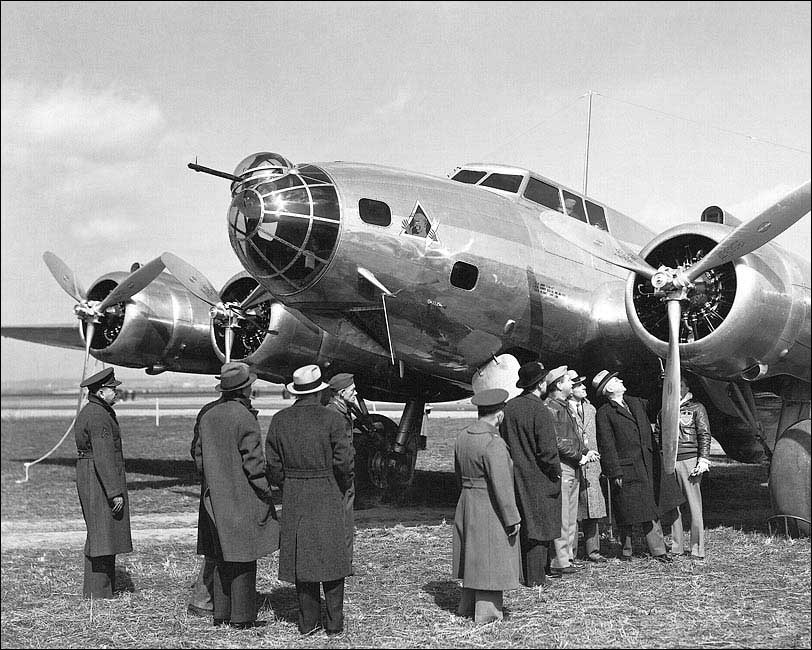 Blog
A Day Meant to Celebrate Aviation
Go back to main page
On August 19, 1939, U.S. President Franklin Delano Roosevelt proclaimed the anniversary of Orville Wright's birthday to be National Aviation Day and designated it as a federal observance (not a public holiday) and a celebration of the history and development of aviation. Mr. Wright who, with his brother Wilbur, made significant contributions to powered flight, was still alive to witness this first proclamation by FDR.
Each year, the seated U.S. president has the discretion to enact Proclamation USC 36:I:A:1:118 on this day as a nationwide observance and can call upon government buildings to display the U.S. flag. Most die-hard aviation enthusiasts – or AvGeeks – don't wait for such formalities, however, to create fun emblems and adverts to commemorate the occasion. Federal agencies like NASA especially enjoy observing this day.
NASA has a 100-plus year history with aviation – one that began with the National Advisory Committee for Aeronautics in 1915. The present-day agency was formally instated on July 29, 1958 and its acronym stands for National Aeronautics and Space Administration.
NASA FUN FACTS: 10 Most Amazing Flying Machines Ever
On this day, elementary school teachers will plan classroom activities designed to inspire the children to learn more about aviation. The Wright Brothers, Amelia Earhart and Charles Lindberg are often beckoned from yesteryear to astound our youngsters and plant seeds for future careers in the minds of our nation's youth. Others may visit flight museums across the land while some enthusiasts venture to the Wright Brothers National Memorial, which is part of the U.S. National Park Service in Kill Devil Hills, North Carolina.
This year, Wright-Patterson Air Force Base, just outside of Dayton, Ohio, the birthplace of Orville Wright, will celebrate the day by offering free educational activities from 09:00 to 15:00 EST on Saturday, August 20. The base will present aviation and space demonstrations designed to interest all ages.
Seventy-seven years after the first official observance of National Aviation Day, Americans are still enthralled with flight and are still dedicating their lives to the pursuit of aviation excellence.
Thanks to all the men and women who are devoted to our vital industry. You make us all soar!