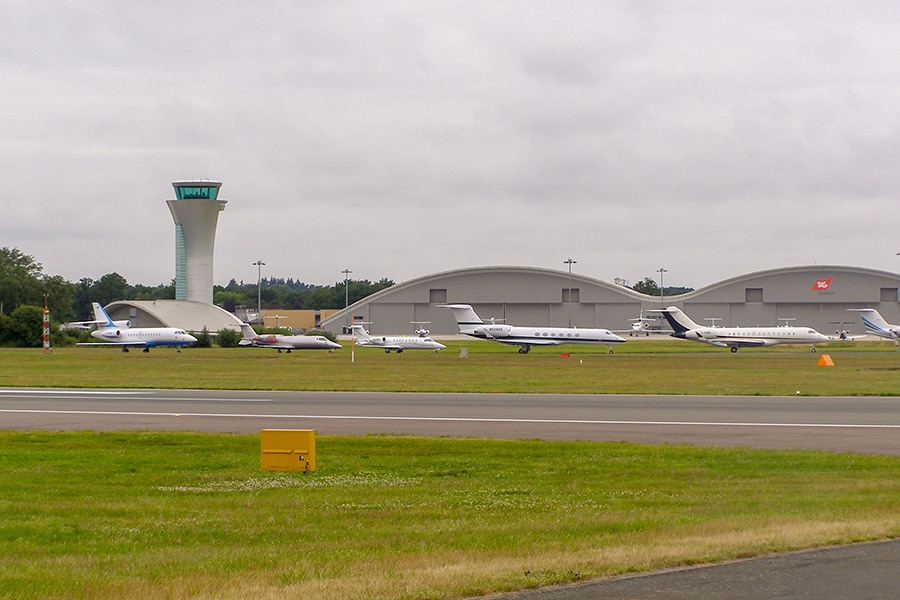 Blog
Farnborough, London's GA Airport
Go back to main page
Farnborough, London's GA Airport: TAG Farnborough Airport (EGLF) is the only dedicated business aviation airport in the United Kingdom and a leading gateway to the London area. It is fully owned and operated by TAG Farnborough Airport and is home to one of the largest and most prestigious airshows in the world, the Farnborough International Airshow.
The airport handles approximately 25,000 movements per year and offers heated hangar facilities (240,000 sq ft) and abundant ramp space (1.2 million. sq ft), providing a secure home for both permanently parked and transient aircraft.
TAG Farnborough Airport offers a wide range of features including a fast-track entrance to the airport for the exclusive use of both passengers and crew. This entrance provides direct ramp access to waiting jets. Farnborough also has advanced maintenance capabilities with direct technical support for all of the major general aviation OEMs.
PPR Requirements for EGLF
When operating to Farnborough (EGLF), prior permission required (PPR) is needed both to use the airport and for aircraft parking. EGLF is a private airport and this particular PPR gives you security clearance for landing – with a code unique to your aircraft and the schedule you've provided. Each trip to EGLF requires a different PPR and you'll need this number to gain access to the aircraft. Without this PPR number crew, passengers, in-flight caterers, and other service providers will not be allowed airside access. EGLF's PPR requirements and procedures are unique in the UK.
The PPR number will be provided to the booker by TAG Farnborough along with the handling confirmation from the Operations Team.  The PPR number bears no relevance to flight planning and aircraft movements.  The PPR number is only used for airport access by the crew, passengers, and third-party contractors.  The PPR number is relevant for arrival and matches the departure.
CIQ
Customs, immigration, and quarantine (CIQ) at EGLF are cleared within the fixed-base operator (FBO), and it's a fast and efficient process. It's recommended that CIQ pre-notification is done a minimum of 24 hours for arrivals from outside the European Union (EU) and four hours for arrivals from within the EU. Pre-notification helps ensure there will be no issues or delays upon arrival and allows airport authorities to confirm that the operation is approved.
For support with your flight operations to Farnborough, London, contact UAS