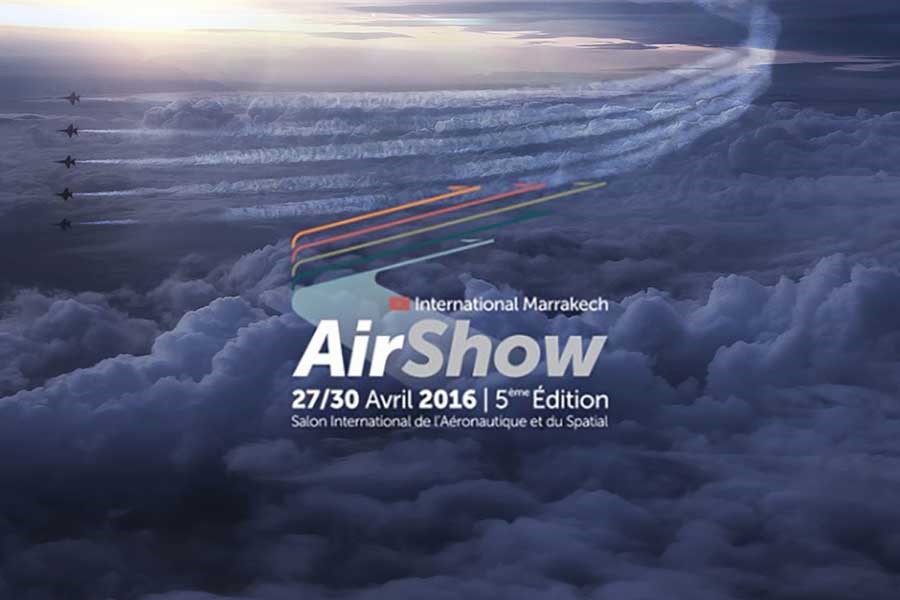 Blog
Flight Operations to Marrakech Ménara International Airport
Go back to main page
Are you familiar with operational regulations at Marrakech Ménara International Airport? Are you aware of the restrictions during the Marrakech Air Show?
On Wednesday, April 27, the fifth Marrakech Air Show gets underway. The event will showcase over 200 international exhibitors and is expected to welcome around 15,000 visitors over three days. Since its inception, the event has proved a great opportunity for aerospace stakeholders to increase their business network.
Here is the information you need when flying into Marrakech.
Airport
Marrakech Ménara International Airport
IATA Code: RAK
ICAO Code: GMMX
Longitude / Latitude: 31°36'31″N 008°02'27″W Intersection TWY T and TWY M4
Elevation: 471m (1545 FT) / 38°C
Magnetic variation: 2°W (2015) / 7′ E
Fuel types: Jet A1
Landing and overflight permissions are not required for private flights
Non-scheduled commercial flights require landing permits
Parking
Airport slots are required and should be coordinated through your third party service provider.
Import
Any currency valued at 10,000 Euros or over must be declared at arrival.
Airport Embarkation Tax
93,00 Mad for international passengers
44,40 Mad for national passengers
Currency
MAD (Morrocan Dirham)
100,00 Mad has the approximate value of 11 Euros.
Significant NOTAMs
GMMX APT  A0247/16    16 25APR1020/16 30APR1530
25 APR: 1020-1105 1300-1345  26 APR: 1420-1550   27 APR: 0915-1115
28 APR: 1000-1045 1400-1445  29 APR: 1015-1100 1400-1445
30 APR: 1000-1030 1300-1330 1500-1530
AIR ACTIVITY (AIR SHOW MARRAKECH) WITHIN CIRLE 20NM RADIUS CENTERED
ON ARP MARRAKECH (313631N 0080227W) RESTRICTIONS:
-AIR TFC SUSPENDED DURING TIME SLOTS
-START/END ACTIVITY WILL BE COORDINATED BTN APP GMMX AND ACC
CASABLANCA
GND
FL120
GMMX APT A0143/16    16 22FEB1028/16 20MAY2359
A RADAR SURVEILLANCE TESTING PHASE IS OBSERVED FOR A PERIODE OF
SEVEN MONTHS AT THE MARRAKECH TMA.
THIS PHASE COVERS THE PROVISION OF PROCEDURAL APPROACH CONTROL
SERVICE (CLASSICAL) ON THE FREQUENCY 119.7 MHZ WHITH MONITORING
EXECUTION OF PROCEDURAL CONTROL INSTRUCTIONS BASED ON THE RADAR
TOOL.
THE PROVISION OF RADAR APPROACH CONTROL SERVICES WILL BE EFFECTIVE
RIGHT AFTER THE END OF THIS PHASE.
RADAR SERVICES WILL NOT BE PROVIDED DURING THIS PHASE.
Accommodation
Hotel Relax Marrakech
Four Seasons Resort Marrakech
Royal Mirage Marrakech
Transport
Car rental, public and private buses and taxis are available at Marrakech International Airport.
If you need assistance on your next flight to Morocco's Marrakech Ménara International Airport, contact the UAS Ops team dxb@uas.aero