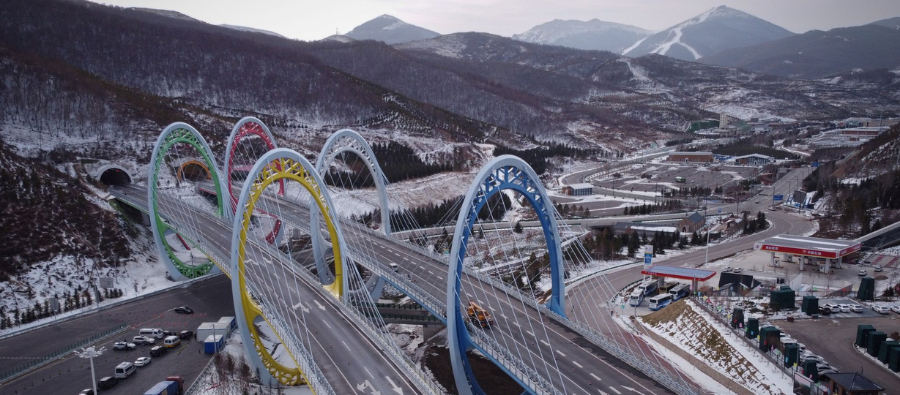 Blog
Flight Operations to Beijing
Go back to main page
The 2022 Beijing Olympic and Paralympic Winter Games get underway from February 4-20. Here's what operators need to know before planning business and charter missions to Beijing.
Beijing airports 
Beijing/Capital International – IATA: PEK / ICAO: ZBAA
Beijing/Daxing International – IATA: PKX / ICAO: ZBAD
Prior to planning…
All foreign flights must hold Beijing Olympics 2022 invitations and approvals or be approved via diplomatic channels
Passengers or receiving parties must contact the relevant departments of the Winter Olympics organizing committee and provide full flight information
The committee will then relay the application to the Ministry of Foreign Affairs. After the approval, the Ministry of Foreign Affairs will notify the Transportation Department of the Civil Aviation Administration, which will notify the monitoring center, and the Transportation Department and the monitoring center will normally approve flights after receiving the notice
Business Jets
For jets with less than 29 seat capacities, the CAAC will not entertain any permit applications until they have received the following documents:
Aircraft Documents (CoR, CoA, Noise, AOC, Insurance)
The name and mobile number of the receiving party or point of contact in China
Complete crew and passenger passport manifest (in most cases, CAAC will request crew and passengers passport copies)
An invitation and approval from the Beijing Olympic Organization
ATC Route (entry/exit) within China
CAAC may request additional supporting documents during the process
Lead time is three working days, this starts once CAAC receives all the flight information and requirements.
Commercial / Charter
Commercial or charter flights transporting passengers or cargo must provide the following:
Authorization Letter appointing UAS to submit the China permit applications
Airline FSOP and Pre-Flight accounts credentials (username and password)
Complete Flight details (use ICAO callsign), itinerary and schedule
Inbound/outbound ATS route to China
Copy of AOC and OpsSpec
Registration, Airworthiness, Noise and Radio Certificate
Insurance Certificate
Aircraft weight, MTOW and MLDW
Aircraft Maximum payload capacity and Aircraft Radio Frequency Range
Details of the crew count and nationalities
Ground Handling Confirmation issued by the appointed Handling Company and/or signed SGHA
Charter contract/Agreement with complete flight details (use ICAO flight number) and cargo information
Charterer contact information (company name, address, POC/name and telephone number)
Consignee/Consignor full contact information for Cargo flight
Invitation and approval from the Beijing Olympic Organization
CAAC and the local airport authority may require additional requirements as directed by the local government during the process.
Processing times are from 3-5 working days, this starts once CAAC receives all the flight information and requirements.
Important to note: 
For humanitarian missions (medical supply, etc.), the following additional requirements are mandatory to support the permit applications:
Confirmation letter issued by the government of the country that requires the cargo (Epidemic preventive supplies, etc). Or a confirmation Letter from the local Airport Authority in China that support the charter operation due to insufficient regular capacity for the scheduled flights
 If the above documents are not available, the Operator needs to change the itinerary where there are no scheduled flights (e.g: PEK-DEL change to TSN-DEL).
If the airline plan to operate more than 10 flights in 12 consecutive months here in China, the Airline is required to obtain a CCAR129 certificate. For more information on CCAR129, click here.
Health requirements
Crew layover is still restricted in China. But flights that receive approval for crew layover must ensure that all crew must hold Type C visa; the crew can only stay at the hotel assigned by the local CDC; the crew will be isolated in the hotel (stay at their own individual room), crew will not be allowed to leave the room/hotel until the day of departure
Vaccinated passengers holding valid negative PCR results will still undergo PCR testing on arrival
Inbound crew laying over will also undergo a PCR on arrival if they are vaccinated and carrying a negative PCR result, but this won't apply to crew doing quick turnarounds
Mandatory 14-day quarantine still applies for each passenger at a hotel designated by the CDC. Exemptions are subject to MoFA and local CDC approval
UAS China is ready to support your flight operations to Beijing with flight planning, permit approval, ground handling, onsite supervision, catering, fuel, and much more.
For support with your flight operations to Beijing, contact UAS