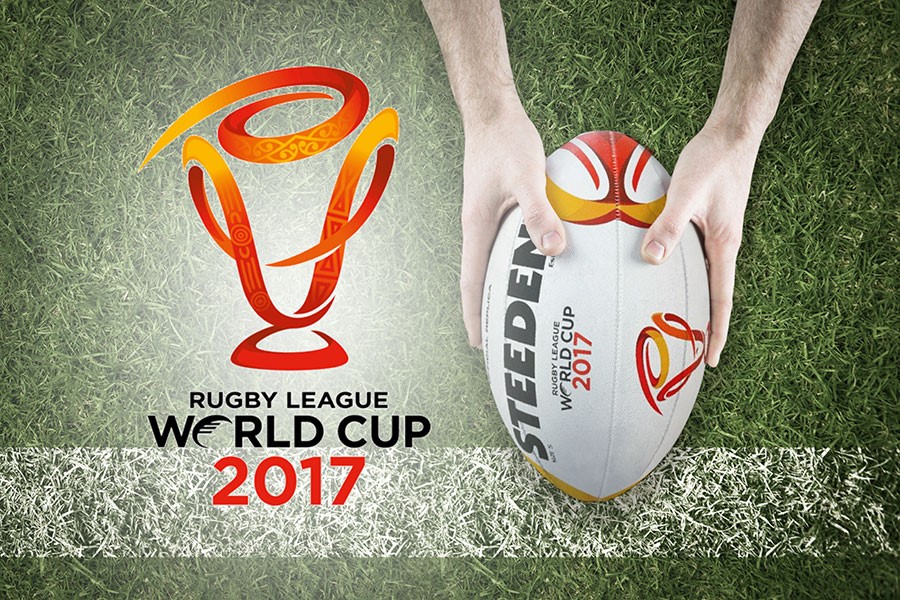 Blog
Rugby League World Cup 2017- Brisbane and Melbourne
Go back to main page
Rugby League World Cup 2017 – Brisbane and Melbourne: The 15th Rugby League World Cup gets going from October 27 – December 2. It will be hosted in Australia, New Zealand, and Papua New Guinea. Here's what you need to know to operate to two of the host cities: Brisbane and Melbourne. 
Brisbane International Airport 
ICAO: YBBN 
IATA: BNE
Elevation: 13 ft / 4 m. 
Magnetic Variation: 11° ELatitude:                     
Latitude/ Longitude: S27-23.0 / E153-07.1
Time Zone: UTC+10 
Operational Information
Private, non-revenue flights do not require a landing permit but do require slots
Commercial flights required CASA Non-scheduled flight permission to enter Australia
Section 27(A) Permission is required for domestic flights
Note: Applications must be made by the operator directly to CASA International Ops. It will take approximately 5 working days from the date of completed application, including all supporting documentation. The amount of time required to complete the assessment of the application will vary with the complexity of the proposed operations.
Airport is operational H24 for domestic flights
CIQ is not available between 0200-0445 Local time
Fuel type and availability: Jet A1. It is generally not available 0000-0430 Local time
Airport Embarkation Tax varies between $22 – $26 AUD per arriving and departing international passenger
Accommodation 
Hotels near the airport:
Novotel Brisbane Airport
Pullman Hotel Brisbane Airport (Opening October 2017)
Brisbane City:
Marriott Hotel
Hilton Hotel
Stamford Plaza
Melbourne Airports 
Essendon Airport  
ICAO:  YMEN
IATA: MEB
Latitude/ longitude:  S37-43.7 E144-54.1
Elevation: 282 ft.
Variation: 11E
Time Zone: UTC+10 
YMEN is a public airport serving scheduled commercial, corporate-jet, charter and general aviation flights serving Melbourne
YMEN is often the primary choice for domestic travel within Australia and has many FBO facilities for GA flights
CIQ: Australian Border Force will clear international flights at YMEN with at least 24 hours of prior notice or preferably 48 hours if possible
ABF shift change is between 1330-1430LCL. We recommend avoiding international flights during this period
Business aircraft parking is usually less expensive at YMEN, but there's a 99,208-lb. (45,000-kg) MTOW limitation for operations to this airfield. Please be reminded that YMEN has an operating curfew in place between 2300 – 0600 LCL daily with no exceptions for any operations
While infrastructure is in place to handle all types of general aviation aircraft, it's important to keep in mind Melbourne Essendon (YMEN) enforces a 99,208-lb. (45,000-kg) MTOW limitation for all aircraft
Melbourne Airport
ICAO: YMML
IATA: MEL
Airport type: International 
Latitude / longitude:  S37-40.4 E144-50.6
Elevation: 434 ft.
Variation: 11E
Time Zone: UTC+10 
YMML (Tullamarine airport) is the second busiest airport in Australia
It only has one FBO facility – Melbourne Jet base – which also has hangarage for parking subject to availability
There may be limited parking available  during the Grand Prix period, it is advisable to provide as much prior notice as possible
CIQ: ABF (Australian Border Force) request 48hrs notice for off terminal clearances. OTC approvals are subject to ABF availability
YMML does not have a curfew
YMML is able to handle all aircraft types and sizes
Operational Information 
Overflight and landing permits are not required for private flights
Non-scheduled commercial flights do not require overflight permits
Non-scheduled commercial flight require landing permits
The lead time for permit approval is three days
Immigration    
Non-Australian crew and passengers require a visa before arrival in Australia as visas are not granted on arrival
Crew and passengers must clear CIQ on first arrival in Australia
Customs    
Import: you will need the help of a registered Customs broker
Outwards Customs clearance is required on departure
For more information on the fixtures for the Rugby League World Cup, check out http://www.rlwc2017.com/fixtures 
If you need support with your Flight Operations to Rugby League World Cup 2017 -Brisbane and Melbourne, email dxb@uas.aero