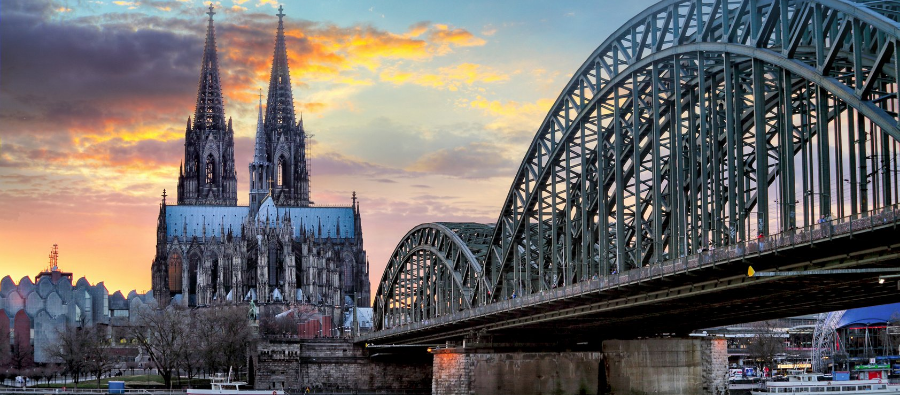 Blog
Flight Operations to Cologne
Go back to main page
The EBAA Annual Safety Summit gets underway today. Previously scheduled to take place in Cologne, the rise in COVID-19 cases in Europe saw the EBAA recently announce this year's event would be virtual. Nonetheless, for anyone planning a trip to Cologne, here's what you need to know about Cologne Bonn Airport.
Cologne Bonn Airport
IATA/ICAO: CGN / EDDK
Longest runway: 3815 m × 60 m
Fuel: all available
Customs are available 24/7
Slots/ PPR: not required
Average lead times: 48 to 72 hours
 Alternative airports
Düsseldorf International Airport (DUS / EDDL) 68km
Dortmund Airport (DTM / EDLW) 108km
Health requirements
EU Citizens
EU citizens and citizens of Liechtenstein, Switzerland, Norway, and Iceland and immediate family members may enter Germany. All passengers from 12 years of age and above have a negative COVID 19 test result or proof of vaccination or recovery when entering the country. This is not required for children under the age of 12.
Non‑EU Citizens
Germany allows unrestricted entry for residents of the following countries and territories: United Arab Emirates, Australia, Bahrain, Canada, Chile, Hong Kong, Kuwait, Jordan, Macao, Moldova, New Zealand, Qatar, Rwanda, Saudi Arabia, Singapore, South Korea, Taiwan, and Uruguay.
All travelers aged 12 years old and above must present a completed vaccination certificate with any approved vaccine by the Paul Ehrlich Institute administered at least 14 days before travel or possess a negative COVID‑19 test result or present proof of recovery and that they meet the general immigration requirements (e.g. passport validity, visa, etc.).
Passengers transiting German airports to a third country are exempted from having a negative PCR.
EBAA Annual Safety Summit 2021
The 7th edition of EBAA's Annual Safety Summit takes place from December 13-14.
This year's theme is Operational Excellence: daily action to ensure safe operations during the pandemic.
Attendees will get some new perspectives and can engage in candid discussion and debate on how to make business aviation safer and some insight into embracing a proactive safety mindset throughout an organization.
For more details on this event, click here.
For support with your flight operations to Cologne, contact UAS