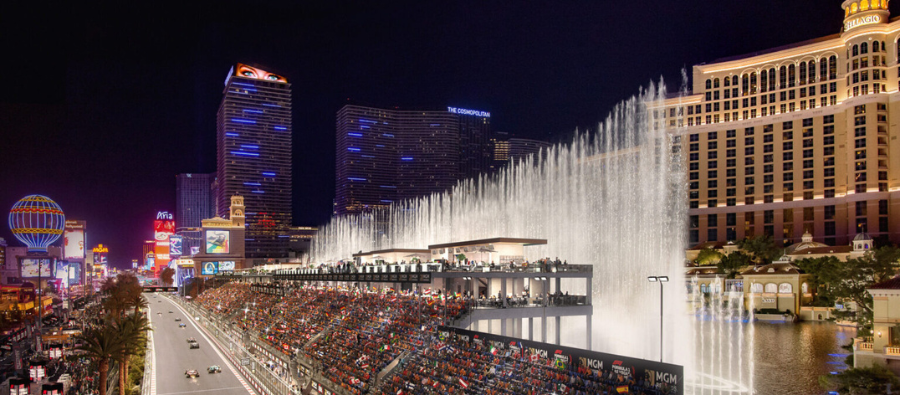 Blog
Flight Operations to Las Vegas Grand Prix
Go back to main page
Flight Operations to Las Vegas Grand Prix  – The 2023 Las Vegas Grand Prix takes place over 50 laps of the 6.2-kilometre Las Vegas Strip Circuit in Nevada on November 19. Here is what operators need to know about flying private to Las Vegas.
McCarran International Airport
IATA Code: LAS
ICAO Code: KLAS
Latitude/Longitude: N36-04.8 / W 115-09.1
Elevation: 2181 feet / 685m
Fuel types: Jet A1, AVGAS
Time Zone: UTC-8 (DST-7)
Operational Information 
Private and Non-Scheduled Commercial category flights: 
TSA Waiver required if domestic flights are planned or possible
TSA waiver not required if operating to international airports only e.g. EGSS-KTEB-EGSS
TSA Waiver also not required if aircraft's MTOW is less than 100,309lbs
All operations must have confirmed handling and parking, CBP must be notified in advance and a full APIS crew and passengers manifest filed in advance of aircraft's arrival
If aircraft is carrying Head of State or high-ranking government officials, U.S. Department of State approval is required
Due to limited ramp space, aircraft will not be moved to the terminal ramp for departure but will depart from its parking position
Other permit considerations:
Federal Aviation Administration (FAA) Route Authorization for landing and overflying is required for aircraft registered in China, Cuba, Iran, North Korea, Russia, Sudan, and Syria
Border Overflight Exemption is required when flying from Southern Americas region to a destination within the USA or Canada
Permit to Proceed is required for commercial category ops when operating domestic sectors – relates to cabotage concerns
Parking restrictions:
During special events, parking will be limited due to airport congestion
Alternative airports: KLAX, KRNO, KSLC, KONT, KOAK, KPHX, KSMF
Fuel service: 
Expect fuel uplifts provided via fuel truck/tanker
Hydrant stands also available but mainly only on the commercial apron
For more information on the las Vegas Grand Prix, visit the official site here.
For support with your flight operations to the Las Vegas Grand Prix, contact UAS