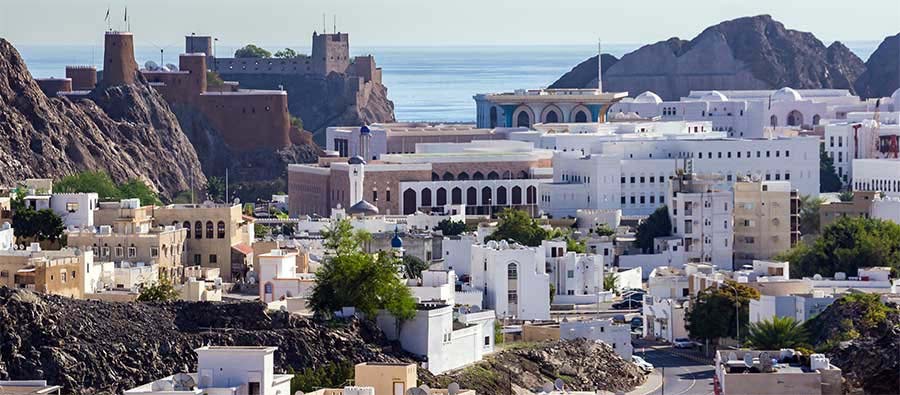 Blog
Flight Operations to Muscat, Oman
Go back to main page
Flight Operations to Muscat, Oman: The GGC Supply Chain & Logistics Expo gets underway in Muscat from October 8-10 at the Oman Convention & Exhibition Centre showcasing logistics services, shipping, maritime services and investment opportunities. The main international gateway to Oman and situated 32 km from the old town, here's what you need to know to access Muscat International Airport, formerly Seeb International Airport.
Muscat International Airport
IATA code: MCT
ICAO code: OOMS 
Coordinates: 233600N / 0581700E
Elevation: 25F 
Magnetic variation: 1° East
Fuel types: Jet A1
Timezone: GMT +4 
Operational Information
Overflight and landing permits are required for private and non-scheduled operations
Operators must always have a tow bar on board as non-scheduled flights are always allocated at the north apron which has pushback stands
180-degree turns/backtracks before departure are not allowed and are considered uncompliant and a violation of airport rules
The handler will charge 50% of ground handling charges of not notified about flight cancellations 6 hours' prior to the time of the flight
Parking: Here are the peak hours which GA and non-schedule flights cannot be accommodated – 0230–0500 UTC, 0800–1100 UTC, 1900–2300 UTC
Immigration
Most international visitors to Oman require valid passports and visas, click here for full details.
Crew members of all nationalities can be granted 5 days crew clearance on crew GD provided:
They are in uniform
They hold a valid crew ID and a valid passport for not less than 6 months
Arrive and depart on their own aircraft
Accommodation
Grand Hyatt Hotel (15 mins from the airport)
Grand Millenium Airport (15 mins from the airport)
Radisson Blu (10 mins from the airport)
Golden Tulip Hotel (10 mins from the airport)
Transport
Car rental available 24/7 on request
Taxis are widely available at the airport
Many hotels operate courtesy buses to and from the airport for their guests
For more information on the GGC Supply Chain & Logistics Expo, click here
For support with your Flight Operations to Muscat, Oman, contact UAS