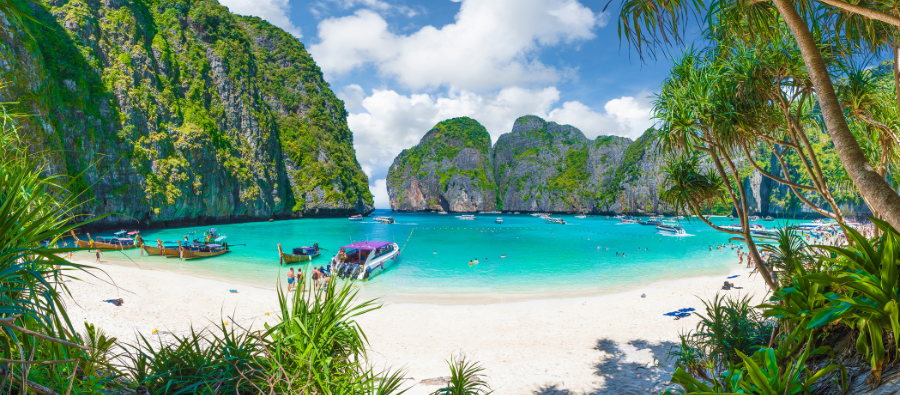 Blog
Flight Operations to Thailand
Go back to main page
Flight Operations to Thailand – Nestled in the heart of Southeast Asia, Thailand embraces both the ultramodern and the traditional. With Cambodia and Laos bordering the country to the east and northeast, Myanmar to the northwest and Malaysia to the south, it boasts generous coastlines on the Gulf of Thailand and the Andaman Sea. A popular tourist destination, Thailand is renowned for its tropical beaches, rich night life, and ornate Buddhist temples. The capital, Bangkok, with its futuristic city scape and opulent palaces, is also a major Asia Pacific transit hub offering excellent international connectivity. APAC is the largest market for passenger flows to and from Thailand, followed by Europe and the Middle East.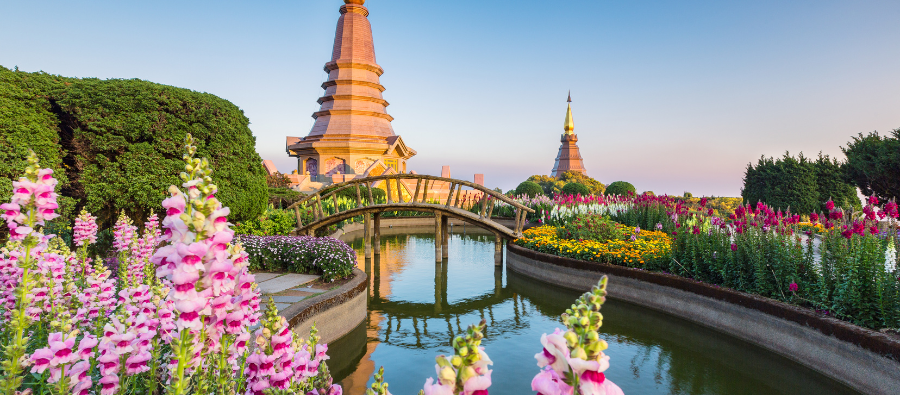 Thailand boasts a total of 39 airports that offer commercial services, out of which 10 are designated as international airports. The management of 29 airports is overseen by the Department of Airports (DOA), while Airports of Thailand (AOT) handles 6 airports, Bangkok Airways (BA) oversees 3 airports, and the Royal Thai Navy (RTNV) manages 1 airport. The AOT-managed six major international airports serve as the primary entry points for international travelers visiting Thailand, whereas smaller commercial airports may be operated by the DOA or individual airlines. In addition to these, Thailand also possesses military and private airports that fulfill diverse purposes such as facilitating military operations, accommodating private aircraft, and supporting general aviation activities. 
Here's what operators need to know about flight operations to Thailand.   
Entry airports   
Suvarnabhumi Airport 
Also known unofficially as Bangkok International Airport, Suvarnabhumi is the main international gateway to Bangkok, located 30 kilometers from the city center.  
IATA: BKK

 

ICAO: VTBS

 

Coordinates: 13.6918° N, 100.7500° E

 

Elevation:  5 ft / 2 m

 

Fuel:  Jet A1

 

Operating hours: 24/7

 
Visit the official Suvarnabhumi Airport website here.   
Operators' note: 
VTBS is not a designated airport for GA/BA flight in Bangkok due to congestion in VTBS. CAAT usually does not allow GA/BA flights to operate if pax did not have transferring from/to commercial flights to land in VTBS. For more information, click here.  
Don Mueang International Airport
Considered Asia's oldest operating airport, located approximately 30 kilometers from Downtown Bangkok.   
IATA: DMK 

 

ICAO: VTBD

 

Coordinates: 13.9199° N, 100.6019° E

 

Elevation:  9 ft / 3 m

 

Fuel:  Jet A1 and AVGAS

 

 
Visit the official Don Mueang International Airport website here.  
Hat Yai International Airport 
An international airport in southern Thailand located in Songkhla Province near the city of Hat Yai.    
IATA: HDY

 

ICAO: VTSS 

 

Coordinates: 100° 23′ 55″ E, 06° 55′ 46″ N

 

Elevation: 

90 ft / 27 m

 

Fuel: Jet A-1 and AVGAS 100 LL

 

Operating hours: 2300-1700z 

 
Visit the official Hat Yai International Airport website here.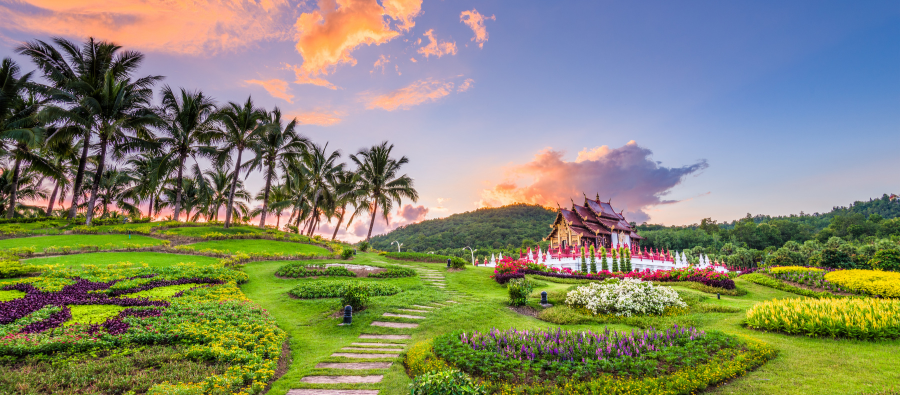 Samui International Airport 
Also known as Ko Samui Airport, this is a privately owned international airport on the island of Ko Samui.  
IATA: USM

 

ICAO: VTSM

 

Coordinates:

9° 32′ 52″ N, 100° 3′ 44″ E

 

Elevation: 

64 ft / 20 m

 

Fuel:  JET A1

 

Operating hours:

2300-1500z

 
For more information on Ko Samui Airport, visit the website here. 
Chiang Rai International Airport
Located in the city of Chiang Rai in northern Thailand.  
IATA: CEI

 

ICAO: VTCT

 

Coordinates: 19.9543° N, 99.8791° E

 

Elevation: 

1280 ft / 390 m

 

Fuel:  JET A1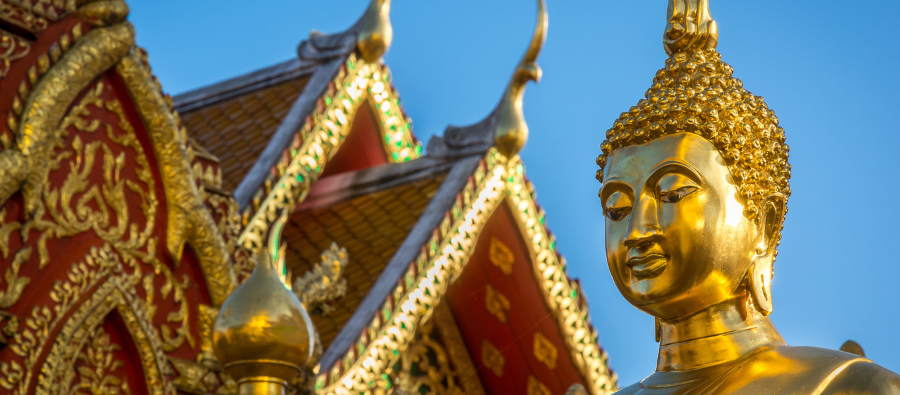 Phuket International Airport
IATA: HKT

ICAO: VTSP

 

Coordinates: N08-06.8 / E098-18.6

Elevation:  82 ft / 25 m

 

Fuel:  JET A1

 

Operating hours: 0030Z-1630Z
Operational Information 
Slots are required. Requests must be sent to slot@caat.or.th

 

No speci

al authorization is required

 

Lead time for permit approval is at least 3 working days providing all necessary documentation is provided – apply via the online portal

 

All ground handling services are available

 

Parking is available subject to availability and the schedule 
Immigration  
Visitors will require visas depending on nationality 

 

E-visas are available 

 

For more information, please visit the official Thailand visa portal here
Health requirements  
No PCR is required to enter 

 

Vaccination status is not checked at entry points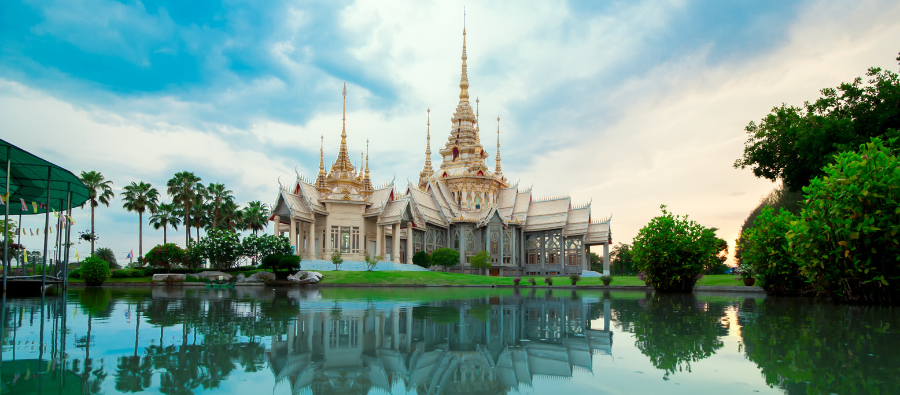 For support with your flight operations to Thailand, contact UAS 
For more information on global flight operations, visit UAS Blog