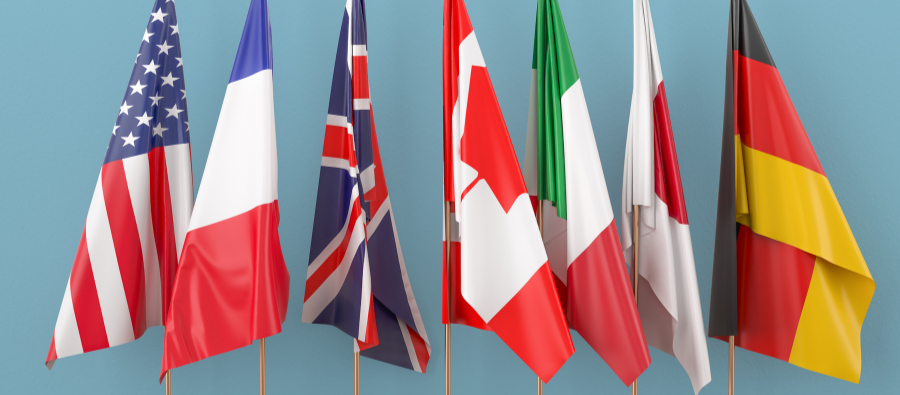 Blog
Flight Ops to G7 Summit Munich
Go back to main page
The G7 Summit will take place from June 26 to 28 at Schloss Elmau in the Bavarian Alps, Germany.
Heads of State and their delegations will travel to Germany from the seven G7 countries: Canada, France, Germany, Italy, Japan, the UK, and the US.
Due to the sheer volume of elements concerned in G7 operations, operators are advised to start planning their trips as soon as possible to ensure their preferred airport slots, parking, and accommodation options.
The dedicated UAS G7 team of flight dispatchers, Ops experts, and VIP Supervisors on the ground in Munich, both airside and landside, are ready to support and oversee all aspects of planning and execution to ensure our clients' operations go seamlessly.
Munich Airport 
IATA Code: MUC
ICAO Code: EDDM
Country: Germany
Latitude/ longitude: N48-21.2 / E011-47.2
Marginal variation: Annual change 2,0°E (2008,03)
Elevation: 1487′
Fuel: Jet A-1
Time Zone Info: GMT+1:00 uses DST
 Operational Information 
Private flights do not require overflight or landing permits. However, with reference to A2191/22 NOTAM, in the period from Jun 24th to Jun 28th, all flights operating under General Aviation are subject to special PPR-permission
Foreign aircraft with restricted authorization require permission to enter and operate in Germany; however, prior permission is not required for self-constructed aircraft registered in ECAC-member states
Entry permission shall be requested for commercial flight operations of foreign aircraft from and to Germany. Permission may be requested for single flights or for a series of flights (chain flights)
Documents required:
TCO Authorization
An approved, German Aviation Security Plan
Declaration of Authorized Recipient
AOC & ops specification
Aircraft Registration
Aircraft Airworthiness & review Certificate
Noise Certificate
Charter agreement-   Ops Specs (D085)
Third-party legal liability insurance according to European 785/2004 regulation in SDR codes
Legal liability insurance according to German LuftVG law in SDR codes
Completed form of operating Permit Questionnaire
Slots can be requested at any time
Expect peak hours all day long
Expect possible delays and airport restrictions due to congestion
Night restriction / Night flight regulation, please click here
For support with your flight operations to G7 Munich, contact UAS.