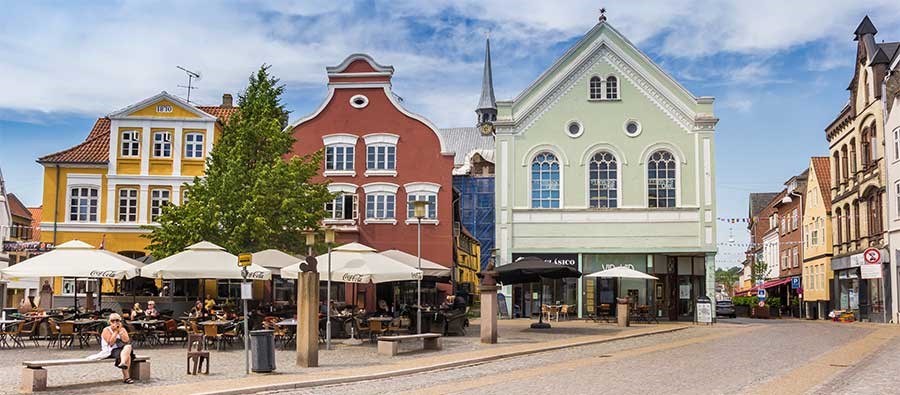 Go back to main page
The Danish border is open for business passengers of all nationalities and countries of residence.
Although quarantine is not required for an arrivals, they must present the following documents to the Immigration officer:
A COVID-19 negative test result (valid for 72hours)
A Business Invitation Letter
Entering Denmark
Passengers from Finland, parts of Norway, Australia, Japan, New Zealand, South Korea, Thailand, and Uruguay do not have to present an invitation letter or COVID-19 test on arrival as their countries are deemed safe. They may also enter freely as tourists.
Danish citizens and residents may enter freely without a COVID-19 test but must present their passport or residency card.
Exemptions include:
Persons residing or working in Denmark, including self-employed business owners and those performing work in Denmark
Spouses, live-in partners, parents, and children of a Danish national or foreign resident
Persons entering Denmark to visit a seriously ill or dying family member
Persons entering Denmark to continue an ongoing course of treatment administered by Danish Health Authorities
Commercial flights
Passengers may arrive via business jet and transfer to commercial aircraft without restrictions
Passengers may also arrive on commercial and transfer to business jets without restrictions
Crew 
There are no restrictions for crew – no tests or documents are needed
Crew ID is required
Crew can also swap and arrive and depart on commercial flights
Crew can also take a COVID-19 test if they wish
Departures
There are currently no restrictions on departing Copenhagen Airport (EKCH) for either passengers or crew.
Tech stops
Copenhagen is open for tech stops and can accommodate COVID testing for use in other countries
There are no restrictions on passengers or crew during a fuel stop and no tests, PCR, or documents are needed
Crew members may also swap over and enter the border
Passengers are not allowed to exit the aircraft
For support with your flight operations to Denmark, contact UAS