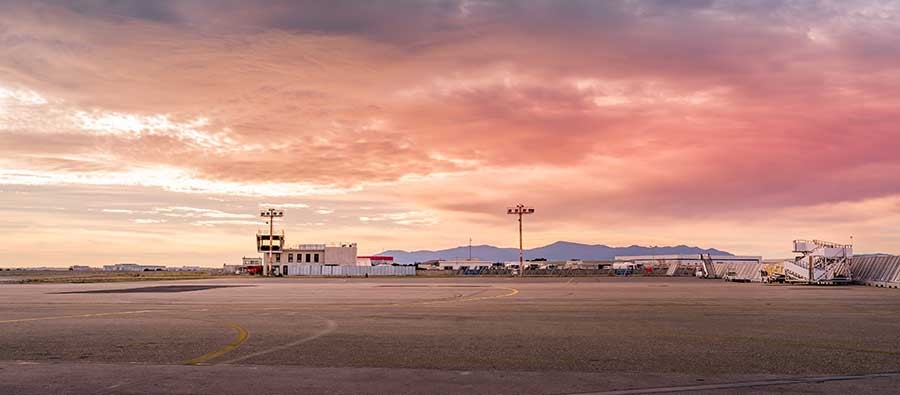 Blog
GA Airports determined to remain resilient amid COVID-19 challenges
Go back to main page
GA Airports determined to remain resilient amid COVID-19 challenges: There's never been a time in living memory where air traffic has been so sparse and the resilience of our industry so tested. With operations almost exclusively that of cargo and repatriations, GA airports that were a hive of activity earlier this year, are now almost deserted. But airport authorities are determined to meet the challenges that face them with tenacity.
In a recent webinar moderated by NBAA director for airports and ground infrastructure Alex Gertsen, representatives of the FAA and the GA facilities across the US discussed the challenges they're currently experiencing. The dramatic fall in business has forced many airports to reduce their operating hours and the full complement of services they can provide. However, recognizing their pivotal role in emergency situations, they are adapting to the new operating climate by directing their focus on special health and safety procedures and ensuring that they are ready to provide the services that are required.
Although the distribution of funding promised to the FAA through the CARE Act is taking place with as much speed as possible, administrative bottlenecks are anticipated. As federally obligated airports need FAA approval to implement operational restrictions, the FAA reiterated the point that municipalities don't have the power to limit flights from certain areas. Airport directors maintained that their immediate objective is to keep going and survive so they can return to productivity and profitability when the crisis has passed.
It's encouraging to see the mettle of the US general aviation community. Although many operators remain grounded and many key facilities are quiet, they are focusing on a busy future and investing in training and maintenance. This is the awesome determination our industry is renowned for and I believe it will carry us through this tough time and into recovery.