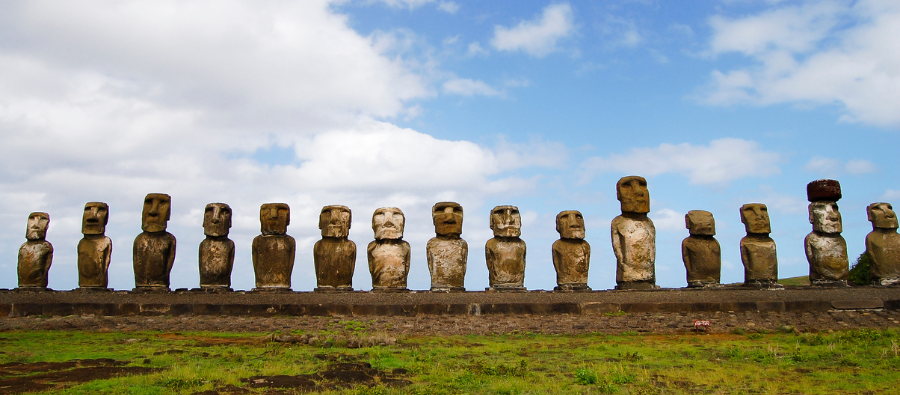 Blog
Hidden Gems: Easter Island
Go back to main page
Hidden Gems: Easter Island – With its imposing giant stone carvings, incredible volcanic craters, and secluded location, Easter Island is a welcome addition to our Hidden Gems destination list.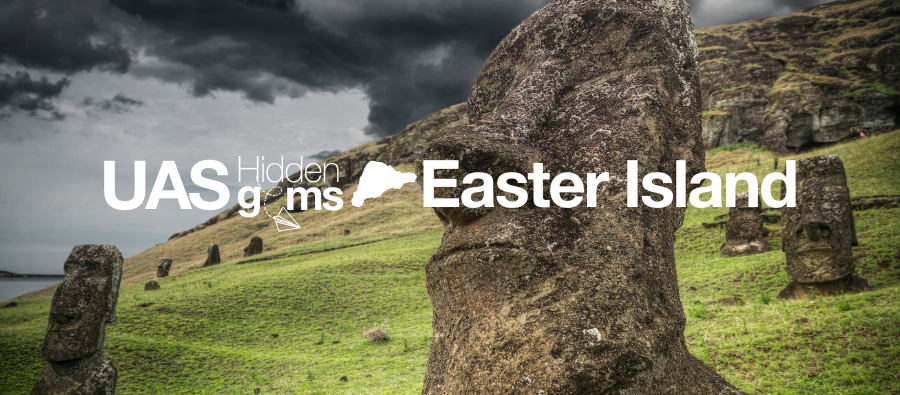 This extraordinary Easter Island (Isla de Pascua) is a special territory of Chile, secluded deep in the southeastern Pacific Ocean. The island is home to more than 800 monumental statues, called moai, which were carved by the early native Rapa Nui people between 1250 and 1500. The mystery of how the Moai were moved continues to fascinate academics worldwide… It is considered remarkable that they were transported 18 km (11 miles) without the use of wheels or large animals. In 1995, Easter Island was named a World Heritage Site by UNESCO, with much of the island contained within the Rapa Nui National Park. The original inhabitants named the island Rapa Nui which means "Great Rapa" and Te Pito te Henua which translates as "Navel of the World".
Easter Island got its current name from Dutch admiral Jacob Roggeveen, the first recorded European visitor to the island. He landed on Easter Sunday in April 1722.

The location
The incredibly isolated island lies in the southeastern Pacific Ocean 3,800 kilometers off the Chilean coast, at the southeasternmost point of the Polynesian Triangle in Oceania.
The people
According to the most recent Chilean census conducted in 2017, Easter Island has 7,750 inhabitants making it the most remote inhabited island on the planet.
The climate
The local climate is subtropical with warm and humid summers and mild winters. The average daily temperature ranges from 23/24 °C (74/75 °F) from January to March and 18.5/19 °C (65/66 °F) from July to September.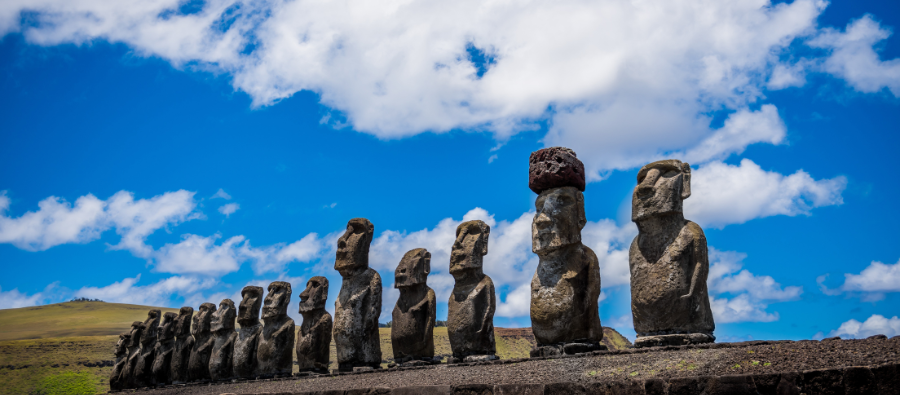 Tourism 
Since the opening of Mataveri International Airport in the 1960s, Easter Island's economy has been reliant on tourism. Accommodation appealing to all tastes can be found there, including hotels, ecolodges, hostels, and camp sites. For more information, check out the official Easter Island tourism site here. 
What to see on Easter Island
Rano Raraku Quarry
Anakena Beach and Ahu Nau Nau
Ahu Tongariki
Rano Kau Volcano and Orongo
Terevaka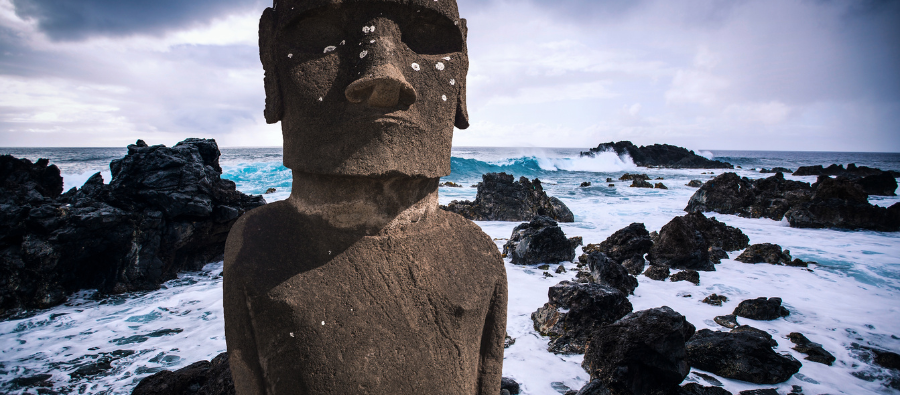 Easter Island presents the opportunity for visitors to step back in time and savor a unique and ancient culture that has been preserved through geographical isolation
Best time to visit Easter Island
The best time to visit Easter Island is during the Tapati Rapa Nui Festival that takes place during the first two weeks of February. The island's inhabitants celebrate their culture with traditional activities such as dance, wood carving, and music played on unique eight-string flat ukuleles.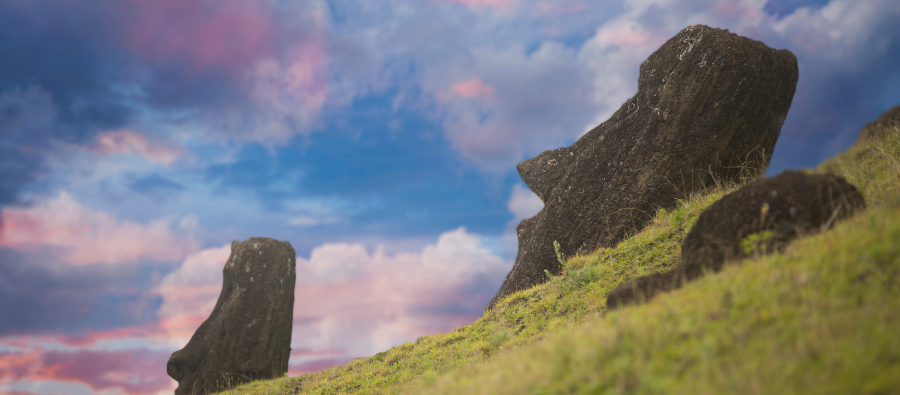 What makes Easter Island unique
The monumental and mysterious Moai cannot be experienced at any other place on the planet.
Flying private to Easter Island
For an Easter Island experience like no other, why not travel by private jet? Chartering a jet will ensure you enjoy the luxury of setting your own schedule and can customize your trip to suit your preferences.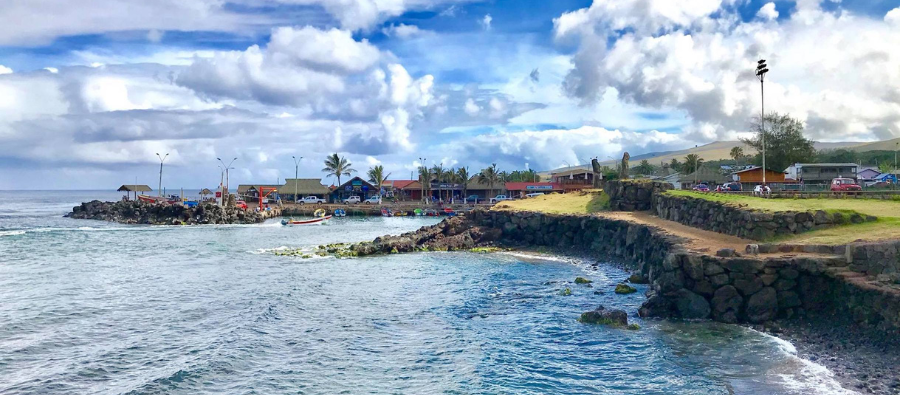 Entry airport
Mataveri International Airport
IATA: IPC
ICAO: SCIP
Coordinates: 27°09'28″S 109°26'11″W
Elevation: 227 feet / 70 meters
Fuel: Jet A1
Operational information  
All operators must obtain landing permits without exemptions
Lead time depends on the type of aircraft. For instance, for bigger aircraft, the insurance for commercial purposes must be approved by JAC (the Chilean equivalent to CAA). This typically takes around three working days to receive the necessary approvals
Full ground handling facilities and catering is available
Slot hours must be coordinated
Only overnight parking is available
Commercial
 flights
The only direct flights to Easter Island are from Santiago, they operate twice a week.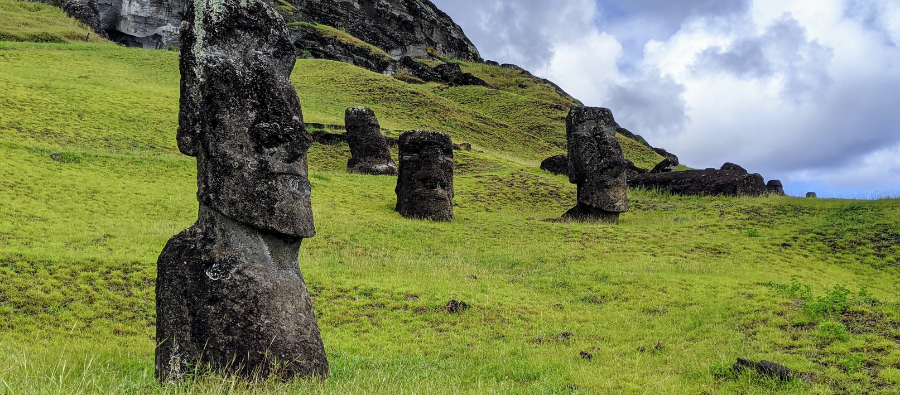 Immigration
Whether you are a crew member or passenger, a national or foreigner, it is mandatory to fill out the FUI and AFFIDAVIT forms as required by Immigration, Customs, and Agriculture agents.
You can download the FUI form here.
FUI and AFFIDAVIT formalities must be submitted online before flight arrival.  Locally, these procedures cannot be done manually.
Health screening 
There are no PCR results or vaccination proof required to enter Easter Island.
Visitor tips
Easter Island is only about 10 miles across so visitors only need a few days to see it all
Pretty much all of the accommodation is in the town of Hangoa Roa, next to the airport
Seafood lovers will find their spiritual home on Easter Island, particularly the ceviche
To create your ultimate Easter Island travel experience, contact UAS Charter or UAS Executive Travel.
For more Hidden Gems, visit the UAS Blog