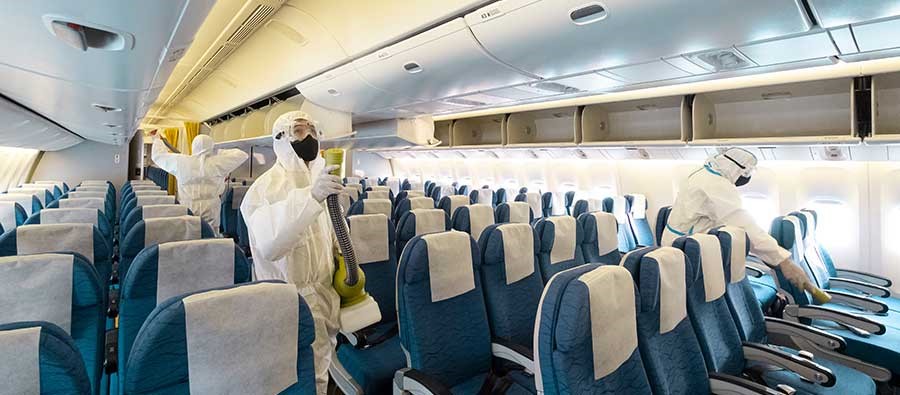 Blog
How Emerging Trends Will Impact Aviation
Go back to main page
How Emerging Trends Will Impact Aviation: The COVID-19 pandemic will have lasting results on how we live and do business. Certainly, the priorities of aviation operators and service providers have been firmly shaken to the core. The type of businesses that have been lucky enough to thrive over the past few months have certain things in common, whether it's how they do business or what their business deals in. Here are some of my thoughts on what can we learn about responding to the emerging trends of post-pandemic times.
Disinfection and cleanliness come first 
Whilst safety has always been an integral aspect of aviation, the new emphasis on disinfection and distancing will see the most fundamental changes in daily operations that have ever materialized as a result of one event. Companies dealing in commercial and personal medical supplies have experienced massive spikes in business since the pandemic began, and this trend is here to stay for the foreseeable. Companies are under the spotlight for embracing their responsibility in proactive and measurable ways and will have to use their imaginations to come up with new operating procedures that facilitate as must contactless interactions as possible. And because COVID-19 is aviators' common enemy, we must work more closely together to collaborate on every single link on the supply chain being in perfect compliance with the highest cleanliness standards. Failure to do this will result in zero-trust and credibility and be the death knell of many a business.
Digital acceleration boosted
This was always coming but COVID-19 has certainly hastened the evitable… E-commerce has flourished as a safer means of purchasing goods or services. The distancing it allows and the convenience it provides also crystalizes its position as very much the style of commerce most likely to take us into the future. Aviators and authorities must embrace technology on a new level, whether to replace traditional ways of working to enhance safety or render international travel as secure and efficient. Those who don't embrace digital will not survive.
Communication more important than ever
We've all been through an unsettling time in many ways that will impact how we live our lives and the choices we make in the future. Listening to and responding well to client and provider concerns, reassuring, and communicating clearly is more vital than ever to inspire trust and confidence.
For more Executive Insight, visit UAS Blog regularly