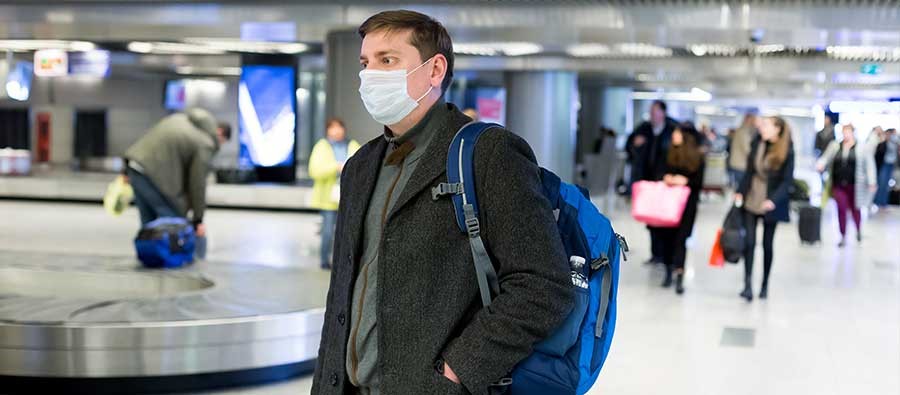 Blog
Coronavirus Travel Restrictions Saudi, UAE, Japan, & Kenya
Go back to main page
Coronavirus Travel Restrictions Saudi, UAE, Japan, & Kenya: There are a number of new international travel restrictions to help restrict the possible spread of coronavirus in Saudi Arabia, UAE, Kenya, and Japan.
Saudi Arabia
Nationals of the GCC countries are no longer allowed to enter Saudi Arabia with a national ID card. They must travel with their passport.
Suspending all flights temporarily along with arrival to all passengers from following countries(Oman, Spain, Germany, France, Turkey) to any of Saudi Airports,
Tourist visas issued to passengers arriving from Afghanistan, Azerbaijan, China (People's Rep.), Chinese Taipei, Hong Kong (SAR China), India, Indonesia, Iran, Iraq, Italy, Japan, Kazakhstan, Korea (Rep.), Lebanon, Macao (SAR China), Malaysia, Pakistan, Philippines, Singapore, Somalia, Syria, Thailand, Uzbekistan, Vietnam or Yemen and traveling to Dammam (DMM), Jeddah (JED) or Riyadh (RUH) are no longer accepted.
United Arab Emirates
Nationals of Iran aren't allowed to transit or enter the UAE.
This does not apply to passengers with a valid UAE resident visa. A prior 'OK TO BOARD' must be obtained from NAIC-UAE.
Nationals of Bahrain, Kuwait, Oman, Qatar and Saudi are no longer allowed to enter the United Arab Emirates with a national ID card, but must carry a passport.
Nationals of Italy, Lebanon, and Syria arriving at Abu Dhabi (AUH) must go through a COVID-19 screening process, obtain a proof of screening slip before continuing to Immigration.
Kenya
Kenya has announced a ban on all flights from China and those originating from Northern Italy, declaring that all passengers will be required to declare whether they have visited either country in the past 14 days.
A0120/20 – DUE TO OUTBREAK OF CORONAVIRUS (COVID-19), ALL FLTS FM CHINA AND
THOSE ORIGINATING FROM NORTHERN ITALY, SPECIFICALLY VERONA AND MILAN ARE SUSPENDED FROM LANDING IN KENYA UFN.
ALL PAX  FM OTHER AREAS SUSPECTED TO BE AFFECTED BY CORONAVIRUS (COVID-19) WILL BE SUBJECTED TO PHYSICAL AND TEMPERATURE SCREENING ON ARR AT KENYA PORTS OF ENTRY.
UPON ARR, ALL AIRLINES  SHOULD:
FILL AND SUBMIT TO PORT HEALTH GENERAL DECLARATION FORM ON HEALTH PART OF ACFT AND FLT MANIFEST
IF SUSPECTED CASES OF THE VIRUS ARE IDENTIFIED, INFORM PORT HEALTH THRU ATC THE FLW INFO:-
I) ACFT ID
II) DEP AD
III) ETA
IV) NR OF SUSPECTED CASES ON BOARD
V) NR OF POB
VI) SIGNS AND SYMPTOMS
PAX WILL BE REQUIRED TO DECLARE IF THEY HAVE BEEN TO CHINA OR NORTHERN ITALY WITHIN THE LAST 14 DAYS. 04 MAR 12:40 2020 UNTIL 04 MAY 12:15 2020 ESTIMATED. CREATED: 04 MAR 12:39 2020
Japan
The Japanese government yesterday announced the following will  not be permitted entry to Japan:
Foreigners who have Chinese passports issued by Hubei Province or Zhejiang Province in the People's Republic of China.
Foreigners who have stayed in following cities/provinces/regions within 14 days prior to your arrival in Japan:
The People's Republic of China:Hubei Province, Zhejiang Province
Republic of Korea:Daegu-guangyeok-si, or Gyeongsan-si, Andong-si, Yeongcheon-si, Cheondo-gun, Chilgok-gun, Uiseong-gun, Seongju-gun, Gunwi-gun in Gyeongsangbuk-do
Islamic Republic of Iran: Qom Province, Tehran Province, Gilan Province, Manzandaran Province, Isfahan Province, Alborz Province, Markazi Province, Qazvin Province, Semnan Province, Golestan Province, Lorestan Province
Italian Republic: Lombardy Region, Veneto Region, Emilia-Romagna Region, Marche Region, Piedmont Region
The Republic of San Marino
Visit UAS Blog for the latest coronavirus travel updates.