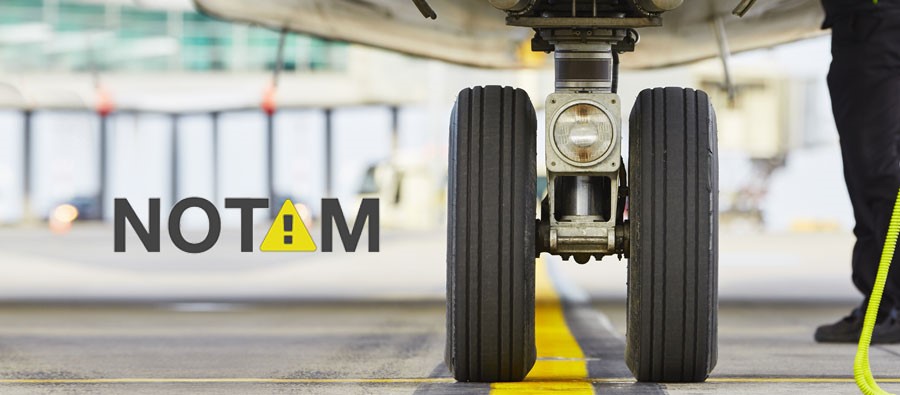 Blog
Operations resume at Manila Ninoy Aquino Airport
Go back to main page
Operations resume at Manila Ninoy Aquino Airport: Manila Ninoy Aquino Airport (RPLL) is operational again after service had been suspended due to volcano ash.
Although the airport is back to normal, operators are urged to secure an arrival slot allocation at RPLL in advance due to limited ramp availability.
The following NOTAMs are warning operators to avoid flying close to the summit to avoid any possible damage to their aircraft.
NOTAMs are valid 01:00UTC 14Jan 2020
B0108/20 NOTAMR B0085/20
Q) RPHI/QWWLW/IV/NBO/W/000/100/1315N12341E999
A) RPHI B) 2001130108 C) 2001140100EST
E) DUE TO MAYON VOLCANO (13 15N 123 41E) ON ALERT LVL 2
(MODERATE LVL OF UNREST), FLT OPR ARE ADZ TO AVOID FLYING
CLOSE TO THE VOLCANO""S SUMMIT AS AIRBORNE ASH AND BALLISTIC
FRAGMENTS FM SUDDEN EXPLOSIONS AND PYROCLASTIC DENSITY
CURRENTS (PDC) MAY POSE HAZARD TO ACFT.
F) SFC
G) FL100
B0109/20 NOTAMR B0086/20
Q) RPHI/QWWLW/IV/NBO/W/000/052/1246N12403E999
A) RPHI B) 2001130109 C) 2001140100EST
E) DUE TO BULUSAN VOLCANO (12 46.1N 124 03.0E)
ON ALERT LVL 1 (ABNORMAL – HYDROTHERMAL PROCESSES MAY BE
UNDERWAY BENEATH THE VOLCANO THAT MAY LEAD TO STEAM DRIVEN
ERUPTIONS) FLT OPR IN THE VCY OF THE VOLCANO ARE ADZ TO
AVOID FLYING CLOSE TO THE SUMMIT AS ASH FM ANY SUDDEN
PHREATIC ERUPTION CAN BE HAZARDOUS TO ACFT.
F) SFC
G) 5135FT AMSL
B0119/20 NOTAMR B0113/20
Q) RPHI/QWWLW/IV/NBO/W/000/360/1400N12059E010
A) RPHI B) 2001130445 C) 2001140445EST
E) ERUPTION OF VOLCANO TAAL (CAVW 273070) N1400 E12059
PHILIPPINES.
DATE AND TIME OF ERUPTION: 2001130400
EXISTENCE AND HORIZONTAL/VERTICAL
EXTENT OF VA CLD: SFC TO FL360 ASH CLOUDS E OF MIA
ERUPTION DETAILS: ERUPTIVE ACTIVITY CONTINUING
OBS VA DTG: 13/0220Z
OBS VA CLD: SFC/FL550 N2346 E12426 – N2437 E12534 – N2411 E12635 –
N1944 E12413 – N2006 E12321 MOV NE 100KT SFC/FL360 N1515 E12245 –
N1442 E12305 – N1420 E12217 – N1447 E12201 MOV NE 20KT
FCST VA CLD +6 HR: 13/0820Z SFC/FL560 N3230 E13720 – N3109 E13918 –
N2251 E13002 – N2159 E12504 – N2720 E12951 SFC/FL360 N1729 E12528 –
N1545 E12528 – N1401 E12232 – N1642 E12426
FCST VA CLD +12 HR: 13/1420Z SFC/FL340 N2037 E12933 – N1634 E12727 –
N1307 E12214
FCST VA CLD +18 HR: NO VA EXP
DIRECTION OF MOV OF ASH CLD: NE
SOURCE OF INFO: VAAC TOKYO
THE FLW ATS RTE ARE AFFECTED/FL AFFECTED:
A590 – JOM – MUPOB, G467 – JOM – DILIS, M767 – JOM – LABAY, W9B ,
A582 JOM – KANDU
ALTN RTE AVBL: MUPOB – POLIO MIA, DILIS NGA W9 AL MIA
RMK: VA OBSCURED BY MET CLOUD. HOWEVER VA IS STILL EXPECTED IN THE
AREA.
F) SFC
For support with your flight operations to Manila, contact UAS