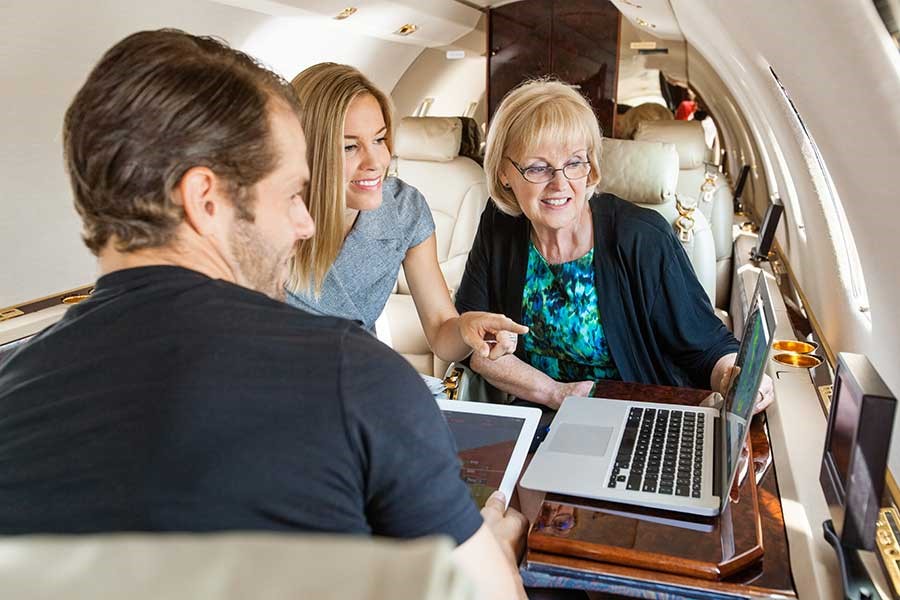 Blog
Possible Expanded Electronics Ban Causes Unease In Business Community
Go back to main page
Possible Expanded Electronics Ban Causes Unease In Business Community: The thought of crossing the Atlantic Ocean without a laptop or tablet is creating a high degree of consternation for air travelers who fly frequently. It is especially concerning for business travelers who see their trans-Atlantic crossings as highly productive, thanks to their trusted electronic devices.
Since March 2017, the U.S. has had a ban on electronics in the cabin in place for select international airports as part of new security protocols. The UK quickly imposed a similar ban but on different airports and routes. Australia is also considering a similar but somewhat limited ban. Earlier this month, the U.S. Department of Homeland Security (DHS) announced it is considering an expansion of the current ban to some airports in Europe and elsewhere, and it may extend the ban to include larger devices – namely laptops but really, anything larger than a cellular phone. No formal announcement by U.S. officials, however, has been made.
Reuters has reported that the International Civil Aviation Organization (ICAO) has taken up this matter to debate it in response to complaints by the countries negatively affected by the electronics ban. These countries feel singled out and unduly penalized.
The net result of this: European carriers are bracing for impact – an enormous backlash of complaints, longer security lines, increased delays, and other unwanted fallout. After all, roughly 30 million people flew from Europe to the U.S. in 2016, according to the U.S. Department of Transportation.
Currently, the U.S. ban affects cabin electronics coming into U.S. airports from select airports but doesn't ban these electronics flying out of U.S. airports. And even if these electronics are allowed in checked baggage, this ban will still create tremendous inconveniences for business travelers. Not to mention, it raises the specter of increased potential for theft and damage to these devices.
The European Union (EU) has engaged U.S. officials in hopes of meeting with them later this month in Brussels to discuss their opposition to the expanded ban. The EU's goal is to coordinate a more moderate response to airborne threats in a way that won't penalize travelers to such a large degree.
Though European carriers are busy preparing for a potential expanded ban, U.S. carriers are having difficulties with it too. It's would be a logistical nightmare on multi-leg flights where some countries allow in-cabin devices while others do not. And it would place a greater onus on security screening, which is already at capacity or overflowing in many busy U.S. airports. Moreover, it's questionable how effective some screeners would be in detecting explosives from batteries and other components.
There are added safety concerns too over in-flight fires due to storing potentially hundreds of lithium-ion batteries in a single cargo hold of an aircraft. Several well-documented aviation disasters are on the books from in-flight fires from exploding batteries. To compound the problem, many aviation experts assume that the education curve for teaching passengers how to properly deactivate and store these batteries would be too great a challenge.
Assuming this ban is expanded and is generally accepted by the traveling public coming from Europe to the U.S., what will it mean for airline revenues during the peak travel, summer months? Will Skype see a huge uptick from corporate users? Will air charter and business aviation get a sudden boost?
It's a wait-and-see environment and one that may experience a great deal of turbulence at many altitudes. Stay tuned to UAS Blog for updates on this and other operational developments.