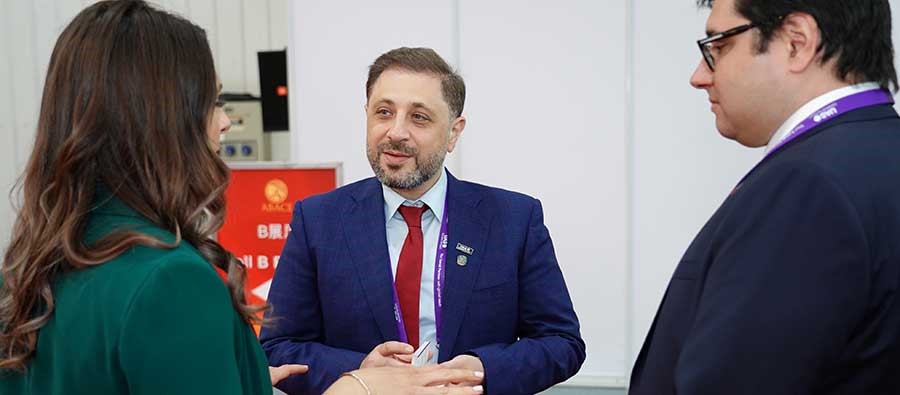 Blog
Preparing to Serve the APAC BizAv Market Post-COVID
Go back to main page
Preparing to Serve the APAC BizAv Market Post-COVID: Any other year, we would have rubbed shoulders at ABACE, but this year we're grounded and hearing and reading a lot about how aviation markets are taking a hammering. Certainly, there's little doubt that this crisis will go down on record as the most challenging event our industry has yet to experience. However, if we want to survive, it's important to identify future opportunities now. So, here are several ways to prepare for what APAC business aviation may look like in the post-COVID age.
Asian Sky Group has been tracking the Asia Pacific fleet since 2014. According to the recent Asian Sky Media APAC Fleet Report for 2019, it was the fifth consecutive year of declining annual growth for the region with an increase of 0.9% from year end 2018. There were 1,213 business jets in the Asia Pacific region at the end of 2019. Greater China, when combined with Hong Kong, Taiwan and Macao, has a total of 332 business jets representing 40% of the total regional fleet. The second largest regional fleet, Australia, had 199 business jets representing an increase of 10 from 2018 – 2019. The third largest market was India with 138 jets.
Although the APAC fleet had been in decline for two years pre-COVID, the aftermath of the pandemic could actually be good for business aviation, so we need to be prepared.
China is bursting back to life
The past two years have been difficult for business aviation in the Asia-Pacific region, as can be seen from the slowing growth in major markets like Greater China. However, it's important to remember that although China saw its fleet decrease for a second consecutive year in 2019, it remains the region's largest fleet and business jet market. Interestingly, ASG has said that although larger operators in Greater China saw a reduction in fleet size last year, some smaller operators are gradually seeing an increase. It remains to be seen if this trend will continue when the dust settles. Regardless, China has always been the major driver for regional growth, and now it appears its economy is emerging from the COVID haze.
Security will be the priority
We've grown accustomed to global lockdowns and flight restrictions over the past two months. Governments and organizations have relied on the ingenuity and flexibility of general aviation as a means of transport for coronavirus emergencies. We can expect a high level of regulation to continue, even after the COVID19 pandemic is under control. Social distancing, PPE for all, and stringent disinfection are certainly going to be with us for the foreseeable future. Ensuring the safety of crew, passengers, and cargo will overtake any other priority. The level of security and operational expertise that business aviation provides will be in demand.
Less but higher quality travel
Efficient international movement will always be necessary for economic growth and prosperity. However, we may see a decline in travel post-COVID. Due to economic considerations, or new cost-cutting practices, commercial aviation may take a significant hit. However, business aviation will be there to do the heavy lifting. Although people will travel less, they will be prepared to invest in higher quality – corporations and HNWI that may have previously used first class public travel may opt for private aviation for the advantages it provides.