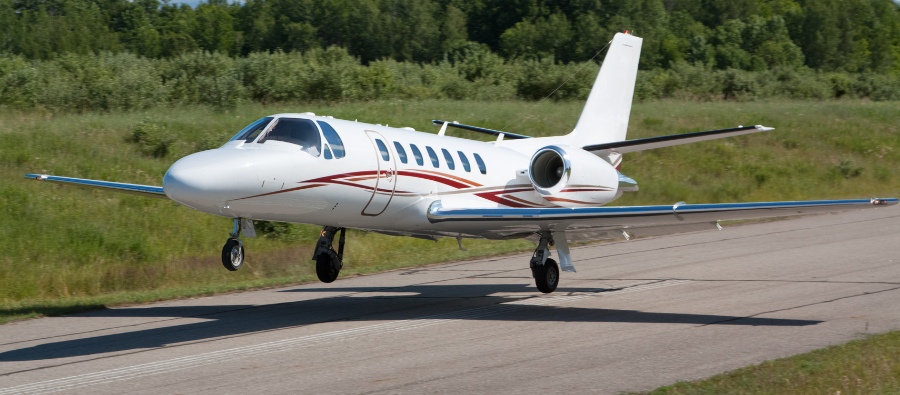 Blog
Private Aviation – An Emissions Scapegoat  
Go back to main page
The recent Greenpeace report slamming private aviation in just the latest in a barrage of attacks on an industry that, far from being a massive environmental culprit, is quite a minor offender. It is the perception that private aviation is an elitist luxury that benefits only a few that allows it to be so easily scapegoated in this way. In reality, private aviation is a small-time environmental culprit when compared to other sectors and industries. And its benefits trickle down supply lines and economies to the benefit of all. 
Now with Greenpeace adding its voice to calls for governments to ban private jets in order to tackle the climate crisis, it is understandable why the public perception is so distorted. What was lacking from Greenpeace's report was proper emphasis on the fact that private aviation accounts for only 0.04 of global carbon emissions, or 2% of aviation's emissions with the entire aviation industry contributing only 2.1% of the world's total emissions.
Meanwhile, aviation trails behind agriculture which is responsible for 14% of global CO2 emissions, forestry which accounts for 17%, and road travel, which creates 10%. 
If we are all to work together to tackle the climate crisis, we must start with the full facts. The public has a right to be presented with complete data and to come to its own conclusions. Currently, it is only industry stakeholders such as individual aviation companies and organizations such as the EBAA doing this, and that needs to change. 
Why not inform the public that t
he entire aviation industry has committed to half 
total CO
2 
emissions by 2050? Or highlight the billions of dollars investment in new aircraft technology that includes Sustainable Aviation Fuel (SAF), or how we are flying using more efficient operations, and building and using an efficient infrastructure? Private aviation is being made an emissions scapegoat when it is actually a powerhouse of sustainability innovations. 
For more Executive Insight, visit UAS Blog.