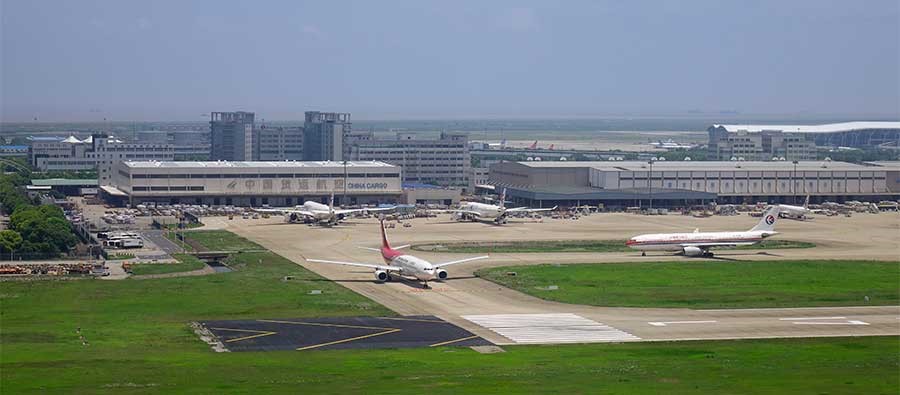 Blog
Restrictions for International Flights to China
Go back to main page
Restrictions for International Flights to China: All entry visas for China issued prior to March 28 remain temporarily suspended, including APEC Business Travel Cards.
A new entry visa is mandatory for all non-Chinese citizens and must be issued after March 28.
Visiting crew must hold a valid crew visa (Type C) or a new entry visa issued after March 28.
There are no international movements allowed for business jets at Beijing (ZBAA) and Shanghai (ZSSS).
International Passengers at other Chinese Airports:
Entry requirements for ferry flights
Inbound ferry flights require a confirmation letter issued by the operator and handling agent to confirm the ferry status and crew list
Valid crew visas are mandatory for all stations (there are exemptions for quick turnaround depending on special approval by the local authorities)
After arrival, crew members will have to do mandatory PCR tests conducted by Chinese authorities
Crew will be quarantined for 14 days at a designated quarantine hotel chosen by Chinese authorities and will not be able to leave the hotel room during those 14 days and they must accept local conditions regarding food supply and cleanliness
Crew also must undergo nucleic acid testing up to five days prior to arrival at health institutions designated or recognized by Chinese embassies overseas
Foreign nationals need to apply for health certification from Chinese embassies and consulates and provide negative nucleic acid test results that are no more than 5 days old
Entry requirements for passenger flights 
Chinese citizens require a local CDC acceptance letter, issued by the Province Joint Defense and Control Office
Non-Chinese citizens require new entry visas issued by a Chinese Embassy or Consulate
Crew visa (Type C) is mandatory for all stations (with exemptions for quick turnarounds depending on special approvals by local authorities)
Both passengers and crew will be quarantined for 14 days at a designated quarantine hotel chosen by Chinese authorities and will not be able to leave the hotel room during those 14 days and they must accept local conditions regarding food supply and cleanliness
All passengers and crew must undergo nucleic acid testing up to five days prior to their departure at health institutions designated by Chinese embassies overseas
Foreign nationals need to apply for health certification from Chinese embassies and consulates and provide negative nucleic acid test results no more than 5 days old.
On arrival, crew and passengers will have to do mandatory PCR test conducted by Chinese authorities
Domestic fights 
There are no specific restrictions
Domestic travel requirements in China are changing quickly and are made by the community-based level authorities according to the location's level of COVID-19 emergency response and risk level, etc.
Domestic limitation (6-leg rule) for non-B registered aircraft is currently not applied by CAAC, however, there is no official statement from the CAAC
For support with your flight operations in China, contact UAS China