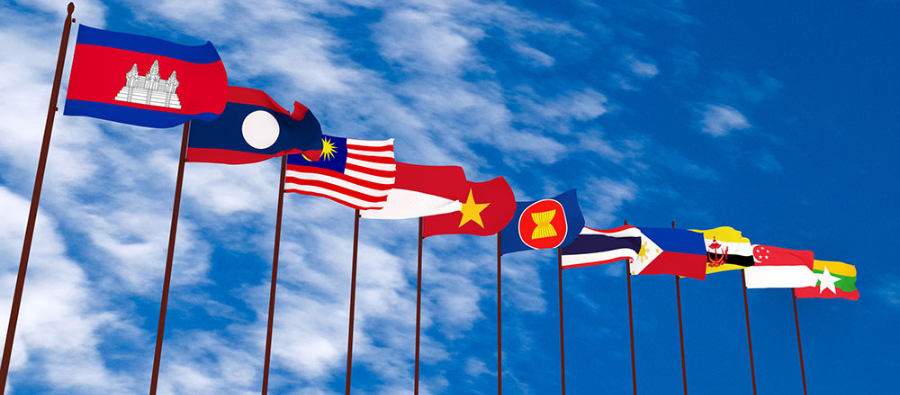 Blog
Skies Open Between ASEAN and EU Countries
Go back to main page
Autumn 2022 saw the European Union and the Association of Southeast Asian Nations (ASEAN) sign an agreement designed to open up more aviation opportunities and enhance direct connectivity between European Union countries and the ASEAN member countries of Brunei, Cambodia, Indonesia, Laos, Malaysia, Myanmar, Philippines, Singapore, Thailand, and Vietnam. This is a great move for both regions as improving connectivity in air cargo enhances productivity, opens up new markets, boosts exports, and increases competition and choice.
Open Skies agreements are known to improve flexibility for airline operations, expand cooperative marketing opportunities between airlines, enable global express delivery cargo networks, liberalize charter regulations, and commit governments to high standards of aviation safety and security. This agreement has been in the works since 2016 and replaces over 140 bilateral air services agreements, thereby providing a single set of rules and reducing red tape. It represents a commitment from all 37 countries in the two regions to fair competition and to improving social and environmental conditions.
ASEAN is a fast-emerging economic powerhouse with a growing aviation market. This move will certainly enable greater business, trade, tourism, and people-to-people exchanges between these two economic regions, as well as providing new opportunities for consumers, operators, and airports both in Europe and in ASEAN countries. EU and ASEAN can now utilize so-called third and fourth freedom traffic rights for passenger and cargo services between any airport in the EU and ASEAN.
Another great thing about this agreement is that it levels the operational playing field and introduces so many new transport and commercial opportunities. It will also facilitate social and environmental synchronicities between the two regions. Hugely, the agreement will enable certain flights to take place for the first time ever as it links over 100 EU and ASEAN countries that never before had a legitimate base for aviation agreements between them.
It will be interesting to observe this partnership in 2023 as it will undoubtedly stimulate a massive boost in both. aviation markets. I wish both regions the best with this great new opportunity and hope it brings enhanced trade and prosperity to both!
For more Executive Insight, visit UAS Blog