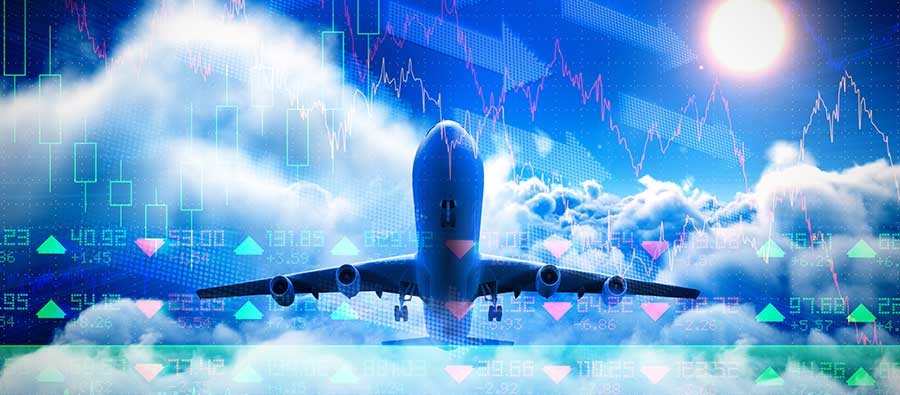 Blog
The Continuous Evolution of the Aviation Industry
Go back to main page
To stay ahead of the curve in any industry, it is crucial to embrace change and evolve. The optimism and resilience displayed by the global aviation industry during the COVID pandemic has demonstrated how we aviators constantly embrace change and challenges and make evolution central to our strategy. Technology and data analytics are transforming how we do business and empower us to become more sustainable in a number of ways.
The private aviation industry has seen substantial growth after the 2008 global economic crisis. Despite the COVID-19 pandemic, 2021 has been another remarkable year for this sector with new synergies and acquisitions taking place at a global level. This is thanks to digitalization massively improving operational efficiency.
In the wake of the pandemic, we are seeing private terminals introducing new health and safety regulations and procuring state-of-the-art, AI-powered technology to ensure a safe and smooth in-flight experience for all travelers and better safety standards for passengers.
Aircraft circling airports while waiting to land is a big cause of unnecessary CO2 releases. Big data is helping civil aviation authorities map out entire flight routes and have the runway ready before an airplane prepares for landing — saving time and fuel, as well as reducing carbon emissions. Efficient data management can improve ground operations, result in faster turnaround times, and lead to better airspace management.
With data analytics, systems can communicate faster internally as well as with external service providers. Cargo companies, for example, can issue prompt warnings to notify operation managers when there is a high probability of a particular part failing within a certain timeframe. These kinds of real-time alerts can help procurement teams work faster, reduce downtime, maintain checks, and mitigate flight delays by replacing and fixing malfunctioning parts before they collapse.
The global aviation industry is committed to going green and has set the goal of achieving a 50% reduction in emissions by 2050 to ensure carbon-neutral growth going forward.
Before COVID-19 stalled international travel, aviation was responsible for 2 to 3% of overall global emissions, and the International Air Transport Association (IATA) expects significant growth in air travel for the rest of the decade.
We are seeing great advocacy efforts by the Council on Sustainable Aviation Fuels Accountability (CoSAFA), teamed with the aviation industry's ambitions to reduce its carbon footprint and the use of sustainable aviation fuel (SAF). The technologies and infrastructures needed to make SAF more widely available as well as more affordable are currently being developed and expanded showing, once again, how our industry is continuously evolving.
For more Executive Insight, visit UASBlog