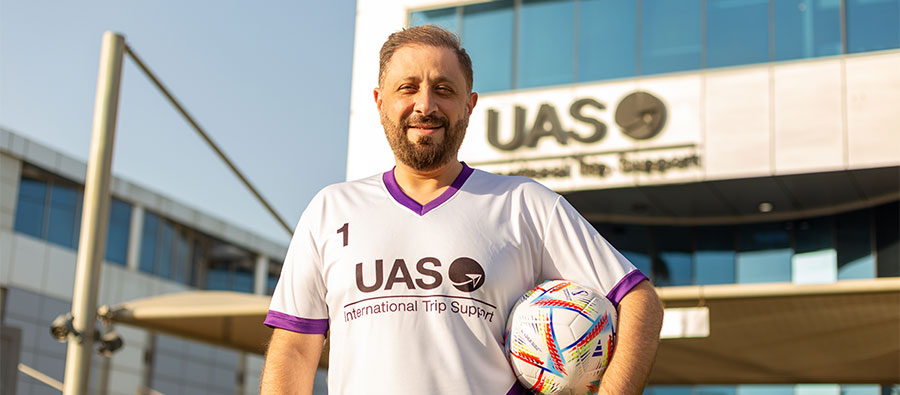 Blog
Tips for the Best Experience at World Cup 2022
Go back to main page
There is universal excitement and anticipation ahead of this year's World Cup getting underway in Qatar from November 20 until December 18. It will be the first time the Middle East region plays host to the tournament and Qatar has been preparing for its role of host for the past 12 years. Authorities estimate the influx of 1.2 million visitors and a boost of $17 billion to the local economy. No doubt it's going to be a magnificent event!
The UAS operations team has already published two blogs advising operators about Qatari entry requirements for passengers and crew and all the operational information for Doha. (You can check them out here and here.) But today, I'd like to share four tips to ensure you enjoy the best World Cup experience possible.
Start planning now (if you haven't already)
The of World Cup 2022 opening ceremony takes place on November 20 with the climactic final on December 18. So, to be sure you get the best options possible, begin planning your trip now. With all scheduled services to be accommodated at Hamad International Airport, and all charter at either Hamad International Airport or Doha International Airport, slots are extremely limited and subject to availability.
Partner with a local trip support provider
Partnering with a trip support provider with regional expertise will give you the upper hand when dealing with authorities, organizing ground transport and accommodation, and avoiding hefty fines for slot violations. The UAS operations team based in Dubai can support you with flight support, executive travel, and air charter solutions customized to suit your unique requirements.
Don't limit your time to Qatar
The demand in Doha will be immense, so be open to connecting and being accommodated in adjacent countries. As there is no parking available for private jets in Qatar, it will definitely be necessary to explore other options for neighboring places to park.
Get your documents in order
Qatar maintained tight COVID-19 screening requirements long after many countries had reverted to pre-pandemic regulations. Even now it still has strict entry requirements. For World Cup operations, all visitors must hold certain documents to enter the country: match tickets, proof of COVID-19 vaccinations and boosters, and a digital Hayya card. Be sure to have the correct documents ahead of your trip so you avoid being denied entry into Qatar.
For more Executive Insight, visit UAS Blog