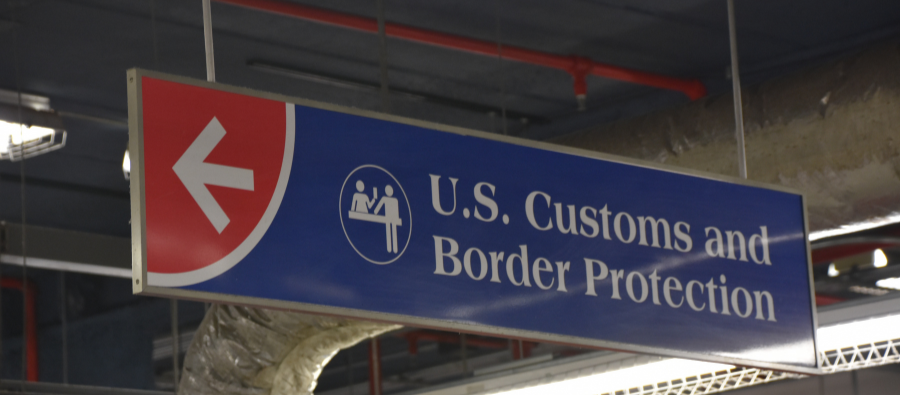 Blog
U.S. expands CBP Inspection Services airport list
Go back to main page
The United States has added to the airports where CBP Inspection Services are available for non-precleared general aviation aircraft arrivals.
From July 1, CBP will also be available at Coeur D'Alene Airport (KCOE) in Hayden, Idaho.
Aircraft entering the U.S. from a foreign area must land at the airport designated in their APIS transmission unless instructed otherwise by CBP or changes to the airport designation are required for aircraft or airspace safety.
Permission to arrive (with the exception of cases of emergency) will be denied if the operator fails to submit an electronic manifest and notice of arrival (APIS manifest).
CBP airport operations across the U.S. have different operating hours and requirements concerning notifications, landing rights, overflight exemptions, permission to land, and more.
Operators are strongly advised to contact the CBP airport in advance to confirm requirements and avoid any disruptions to their schedules.
CPB designated airports
KDGL Douglas Municipal Airport Douglas, Arizona
KDUG Bisbee-Douglas International Airport Douglas. Arizona
KOLS Nogales International Airport Nogales, Arizona
KTUS Tucson International Airport Tucson, Arizona
KNYL Yuma International Airport Yuma, Arizona
KCXL Calexico International Airport Calexico, California
KSDM Brown Field San Diego, California
KFLL Fort Lauderdale-Hollywood International Airport Fort Lauderdale, Florida
KFXE Fort Lauderdale Executive Airport Fort Lauderdale, Florida
KFPR St. Lucie County Airport Fort Pierce, Florida
KEYW Key West International Airport Key West, Florida
KMIA Miami International Airport Miami, Florida
KOPF Opa-Locka Airport Miami, Florida
KTMB Tamiami Executive Airport Miami, Florida
KTPA Tampa International Airport Tampa, Florida
KPBI Palm Beach International Airport West Palm Beach, Florida
KNEW Lakefront Airport New Orleans, Louisiana
KMSY New Orleans International Airport (Moissant Field) New Orleans, Louisiana
KDNA Santa Teresa Airport Santa Teresa, New Mexico
KILM Wilmington International Airport Wilmington, North Carolina
KBPT Jefferson County Airport Beaumont, Texas
KBRO Brownsville International Airport Brownsville, Texas
KCRP Corpus Christi International Airport Corpus Christi, Texas
KDRT Del Rio International Airport Del Rio, Texas
K5T9 Maverick County Airport Eagle Pass, Texas
KELP El Paso International Airport El Paso, Texas
KHOU William P. Hobby Airport Houston, Texas
KLRD Laredo International Airport Laredo, Texas
KMFE Miller International Airport McAllen, Texas
KMAF Midland International Airport Midland, Texas
KPRS Presidio-Lely International Airport Presidio, Texas
KSAT San Antonio International Airport San Antonio, Texas
International Airport list
PAJN Juneau Municipal Airport Juneau, Alaska
P5KE Ketchikan Harbor Seaplane Base Ketchikan, Alaska
PAWG Wrangell Seaplane Base Wrangell, Alaska
KDGL Douglas Municipal Airport Douglas, Arizona
KDUG Bisbee-Douglas International Airport Douglas, Arizona
KOLS Nogales International Airport Nogales, Arizona
KTUS Tucson International Airport Tucson, Arizona
KNYL Yuma International Airport Yuma, Arizona
KCXL Calexico International Airport Calexico, California
KSAN San Diego International Airport (Lindbergh Field) San Diego, California
KFLL Fort Lauderdale-Hollywood International Airport Fort Lauderdale, Florida
KEYW Key West International Airport Key West, Florida
K61F Chalk's Seaplane Base Miami, Florida
KMIA Miami International Airport Miami, Florida
KTPA Tampa International Airport Tampa, Florida
KPBI Palm Beach International Airport West Palm Beach, Florida
KMDW Midway Airport Chicago, Illinois
KHUL Houlton International Airport Houlton, Maine
KDET Detroit City Airport Detroit, Michigan
KDTW Detroit Metropolitan Wayne County Airport Detroit, Michigan
KPHN St Clair County International Airport Port Huron, Michigan
KANJ Sault Ste Marie Municipal/Sanderson Field Sault Ste Marie, Michigan
KBDE Baudette International Airport Baudette, Minnesota
KDLH Duluth International Airport Duluth, Minnesota
KDYT Sky Harbor Airport Duluth, Minnesota
KINL Falls International Airport Int'l Falls, Minnesota
KCTB Cut Bank Airport Cut Bank, Montana
KGTF Great Falls International Airport Great Falls, Montana
KALB Albany County Airport Albany, New York
KMSS Richards Field Massena, New York
KOGS Ogdensburg International Airport (and Harbor) Ogdensburg, New York
KROC Rochester Monroe International Airport Rochester, New York
KNY47 Rouses Point Seaplane Base Rouses Point, New York
KART Watertown New York International Airport Watertown, New York
KGFK Grand Forks International Airport Grand Forks, North Dakota
KMOT Minot International Airport Minot, North Dakota
KPMB Pembina Municipal Airport Pembina, North Dakota
KXWA Willison Basin International Airport Williston, North Dakota
KCLE Cleveland Hopkins International Airport Cleveland, Ohio
KBRO Brownsville International Airport Brownsville, Texas
KDRT Del Rio International Airport Del Rio, Texas
K5T9 Maverick County Airport Eagle Pass, Texas
KELP El Paso International Airport El Paso, Texas
KLRD Laredo International Airport Laredo, Texas
KMFE Miller International Airport McAllen, Texas
KBTV Burlington International Airport Burlington, Vermont
KBLI Bellingham International Airport Bellingham, Washington
KFHR Friday Harbor Airport Friday Harbor, Washington
KWA24 Port of Friday Harbor International Seaplane Base Friday Harbor, Washington
K0S7 Dorothy Scott Airport Oroville, Washington
KO06 Dorothy Scott Seaplane Base Oroville, Washington
K0S9 Jefferson County International Airport Port Townsend, Washington
KBFI King County International Airport Seattle, Washington
KLKE Lake Union Air Service (Seaplanes) Seattle, Washington
For support with US CBP, contact UAS