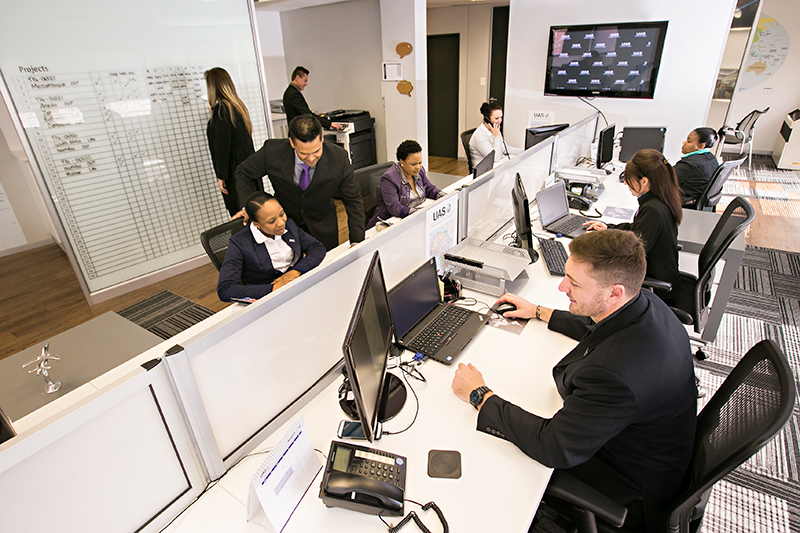 Blog
UAS Africa Network Continues to Grow
Go back to main page
UAS continues to strengthen its customer service network in Africa. Within the first quarter of 2014, UAS established a continental headquarters in Johannesburg and regional offices in Lagos and in Nairobi.
UAS Africa Headquarters in Johannesburg is now equipped with an in-house fully-fledged operations center ready to serve you 24 hours a day. Our Africa Operations Center is a one-stop-shop providing end-to-end international trip support solutions. The continental headquarters can provide flight plans, weather services, overflight and landing permits, ground handling, catering, fuel, and aircrew ID services. For clients based in South Africa, UAS Africa Headquarters in Johannesburg will be accepting payments in South African Rand (ZAR) for a more convenient and hassle-free experience.
As part of our continuing expansion across the continent, we have been working towards having a country manager stationed in every country in Africa. We are proud to say that as of today, we have successfully recruited industry veterans to provide flight and ground support in nine key countries across the continent:
– Ivory Coast
– Cameroon
– Ghana
– Gabon
– Ethiopia
– Mali
– South Africa
– Kenya
– Nigeria
With country managers in place, we can ensure all flights operate on-time, and deliver seamless trip support to Africa. You can rely on your country manager for reliable and up-to-date NOTAMS, air traffic news and updates, regulatory requirements and any local operational guidance that can affect the success of your mission.  They will also work side-by-side with local ground handlers to enhance the safety of operations, minimize language barriers, and coordinate credit for aviation fuel and services. Your country manager will have access to all ramp activities, and can ensure quality and timely ground handling services and fuel delivery.