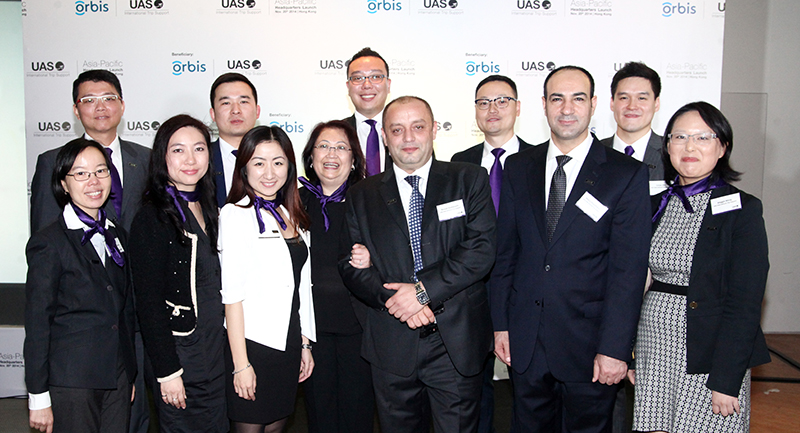 Blog
UAS Asia-Pacific Headquarters launch in Hong Kong
Go back to main page
UAS organized a formal gala dinner to celebrate the launch of its Asia-Pacific Headquarters in Hong Kong.
"The Asia-Pacific Headquarters Launch Gala Dinner is a great opportunity to meet with our clients and partners in the region," says Mohammed Husary, UAS Co-Founder and Executive President. "With our new offices in Asia-Pacific, we aim to get closer to our customers and service their local needs and expectations – the core components of UAS' value proposition".
The A-list gala took place in the splendid Sky100 Hong Kong Observation Deck, located on the 100th floor of the International Commerce Centre (ICC), the tallest building in Hong Kong. Clients, partners, and industry regulators joined UAS' representatives to create a memorable evening and celebrate a new milestone in UAS' history.
During the Gala Dinner, UAS proudly raised funds for the blindness charity Orbis and donated $50 for each attendee, in addition to the generous donation of its esteemed guests.
UAS is proud to join companies such as Omega, Standard Chartered and Pfizer in supporting this fantastic charity organization.