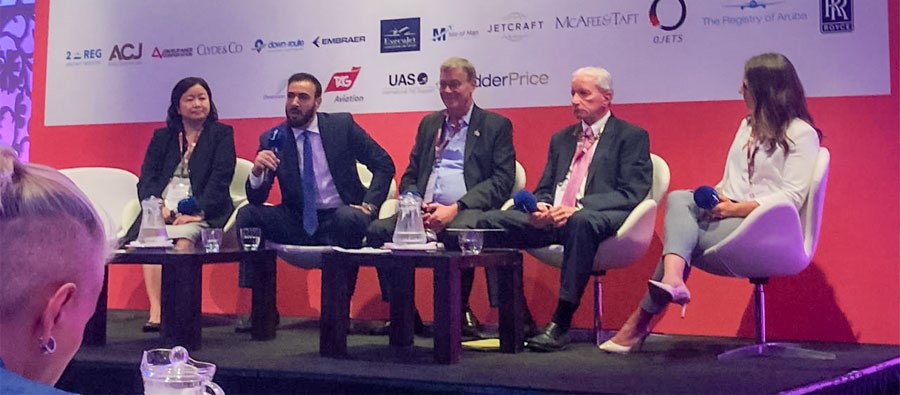 Blog
UAS Discusses How Business Aviation is Coping with COVID-19 at CJI Town Halls
Go back to main page
UAS Discusses How Business Aviation is Coping with COVID-19 at CJI Town Halls: UAS joined a range of business aviation experts at Corporate Jet Investor Town Halls April 1 webinar discussion on how the industry is coping with COVID-19.
UAS Vice President – Sales, Abdul Charafeddin spoke about how operators, airports and Civil Aviation Authorities are dealing with the global travel restrictions in force.
"Currently unprecedented challenges are being faced by a lot of countries with airports being closed for all but those who can get authorization through diplomatic channels."
"No one could have anticipated the magnitude of this crisis, so processes are slow. But we're already seeing that communication is improving, and that China is opening up and is recovering," he added.
Other speakers included David Dixon, President of Jetcraft Asia, Robert Baltus, COO of the European Business Aviation Association, René Banglesdorf, CEO of Charlie Bravo Aviation in Texas, and Tim Obitts, President of the US National Air Transportation Association.
Watch the full discussion here.
Visit UASBlog for more COVID-19 industry updates