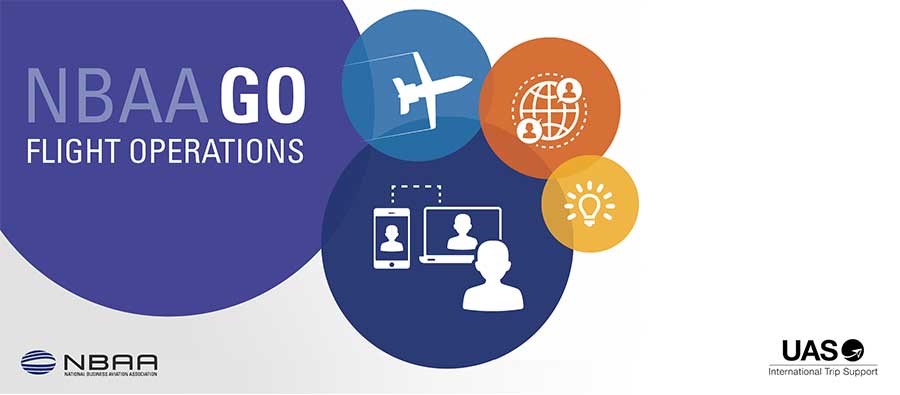 Blog
UAS experts discuss operational challenges at Flight Operations Conference
Go back to main page
UAS will discuss operational challenges in key destinations in the Americas during a live Q&A session to take place today, the final day of the NBAA GO Flight Operations Conference.
The session will be a roundtable discussion featuring pilots and local experts who will explore ways of mitigating the current challenges of operating in Mexico, Central America, the Caribbean, and Cuba.
Viewers can gain insights and tips on CNS/ATM developments, NextGen Nav, security, weather, pitfalls, and best practices for planning and executing a successful trip to and from the region.
The expert panel will also share anecdotal experiences, outline operational updates, common and uncommon 'gotchas', and best practices tips.
The session will be moderated by Kori Whitcomb, Aviation Dispatch Manager, Schweitzer Engineering Laboratories, Inc., and participants include William Bohlke, International Pilot and President of Bohlke International Airways, Hector Jansen, Director of Operations for the Helidosa Aviation Group, and Donna Goddard, General Manager Barbados and Network Operations at IAM Jet Centres by Signature.
UAS contributors include Ismael Robles, International Trip Support Specialist based in Mexico, Jamie Porter, Operations and Business Development Manager, Caribbean, and Duke LeDuc, Regional Operations Manager, Americas.
Don't miss the Q&A session on Thursday, February 25 at 11:00 am EST.
For more information, click here.
For support with your flight operations in Mexico, Central America, the Caribbean, and Cuba, contact UAS Americas