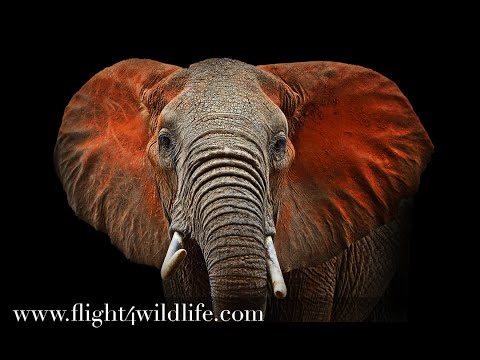 Blog
UAS – Flight for Wildlife – The Importance of Corporate Social Responsibility
Go back to main page
Organizations, particularly as they mature, wish to use their success and profile not only to better themselves and their industry but for the betterment of society at large. Corporate Social Responsibility represents this wish and creates a basis for self-regulation that organizations then integrate into their business model. This sees them voluntarily entering into activities that will lead to a more equitable and sustainable world.
UAS has engaged in many corporate social responsibility activities and projects since our inception. Covering areas of healthcare and wellbeing, mentorship and scholarships, these activities have further defined our values as an organization and our wish to partake in both the development and strengthening of our industry and the great work of international NGOs.
The latest CSR project we are involved in is the Flight for Wildlife, representing our passion for aviation and our commitment to international wildlife conservation. Many of the world's wildlife species are on the brink of extinction and there are many international organizations committed to continually working to preserve these species. However, their efforts are constantly diminished and destroyed by poachers who illegally kill elephants and rhinos to supply a market for ivory and husk.
The Flight for Wildlife will take place in June and will see Pilot Faisal Sultan attempt to set a new world record circumnavigating the globe in a single-engine aircraft, flying eastbound and covering 40,000 kilometers in 26 days. Faisal is aiming to heighten international awareness of the threat of poachers, and the need for governments and individuals to take this threat seriously. The route will see Faisal take off from Kenya, making stops in Sudan, the UAE, Pakistan, Bangladesh, Thailand, Malaysia, the Philippines, Japan, Russia, U.S., Canada, Greenland, Iceland, the Faroes, England, Italy, Greece, and Egypt, before arriving back in Nairobi. The flight will be stressful and perilous and see Faisal make at total of 33 stops, battle unpredictable weather conditions, and deal with potential complications with routing.
We are tremendously proud to partner with Faisal Sultan for the Flight for Wildlife by providing him with mission control and flight support requirements throughout his journey. We are hoping that people will show their abhorrence of wildlife poaching and their passion for wildlife conservation by supporting Faisal on his journey.
For more information on the Flight for Wildlife see www.flight4wildlife.com