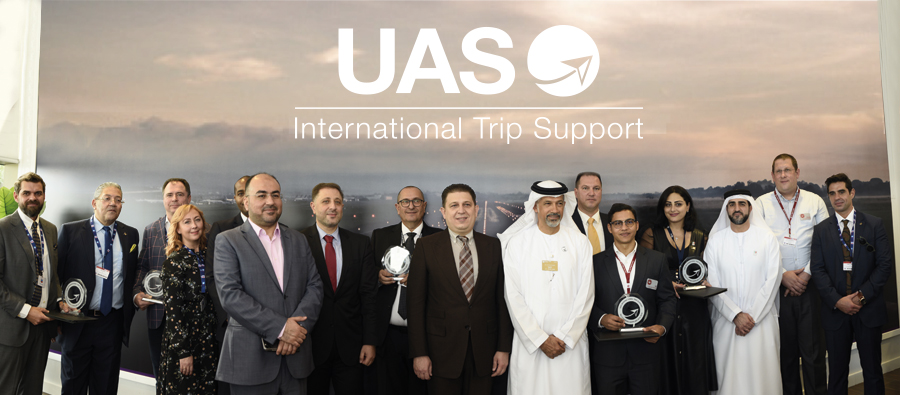 Blog
UAS honours the 'best in business aviation'
Go back to main page
UAS honours the 'best in business aviation': Coinciding with the Dubai Airshow, global aviation solutions company UAS International Trip Support once again honoured the best in business aviation at the annual UAS Outstanding Suppliers Awards ceremony yesterday.
The awards were presented by Mr Mohammed Al Husary, UAS Executive President at an event for business aviation friends and media at Jet Aviation's stunning FBO conveniently situated adjacent to the Dubai World Central Airport (DWC).
Of the eight award winners announced, all were in attendance to receive the awards accept for Lider Aviacao which was named Best Handler in the Americas.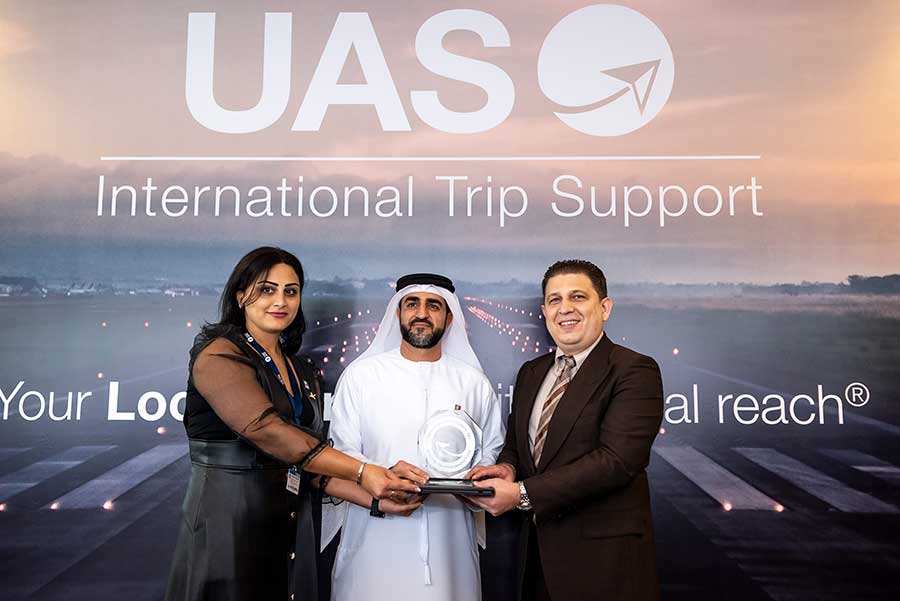 Tatev Avetikyan, Aviation Fuel Sales Manager- GA and Farid Al Bastaki, Director ENOC Aviation receiving the Global Fuel Supplier Award for ENOC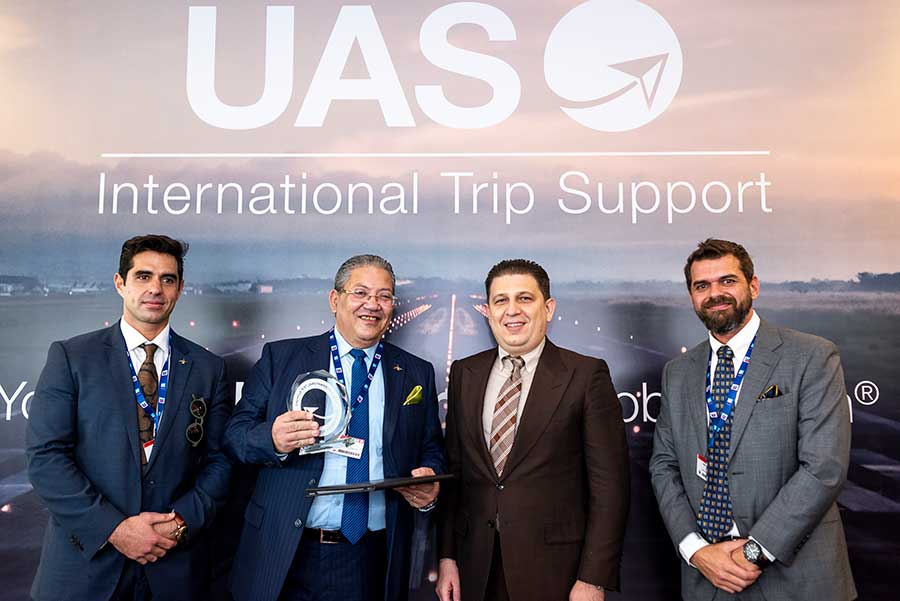 The Zarkanis and Sami Elias of Z Aviation Services accepting the award for Best Handler in Africa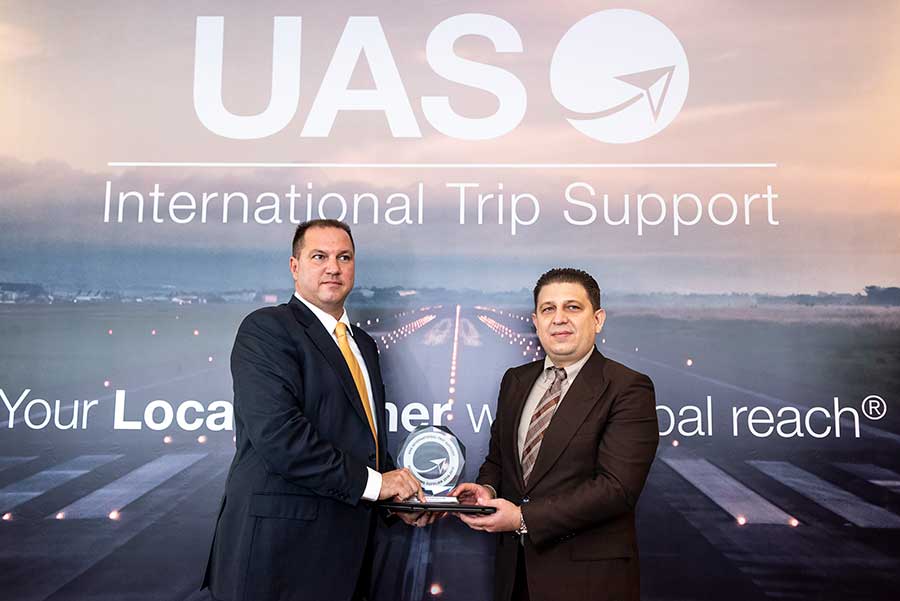 George Mavros of Skylink Services accepting the award for Best Handler in Europe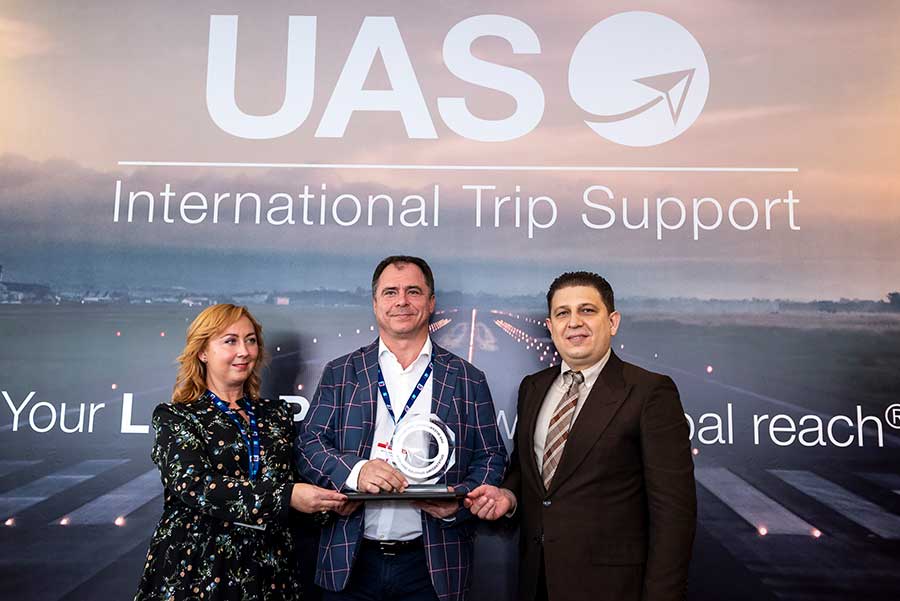 Anna Moroz, COO and Sergey Khramtsov, CEO of Eastunion Business Aviation accepting the award for Best Handler CIS Countries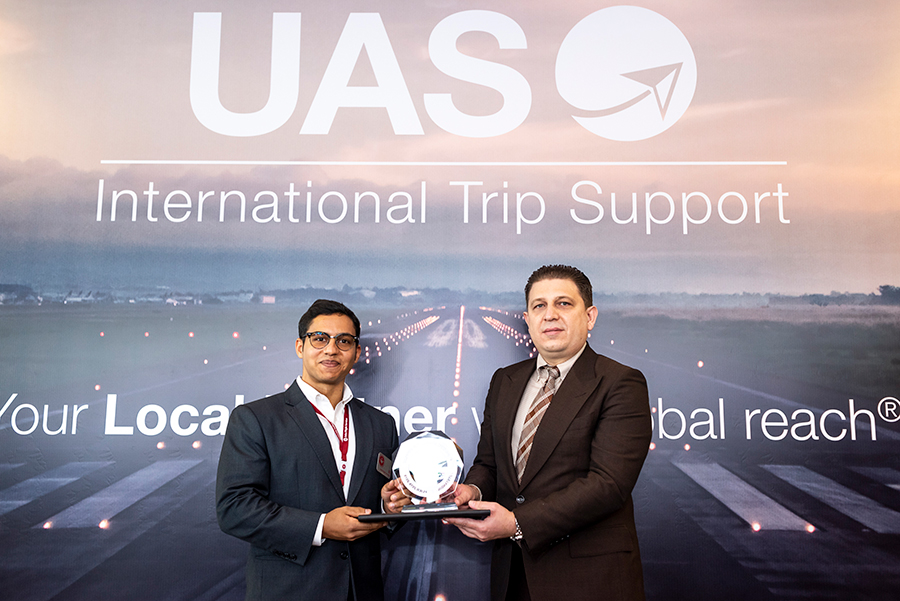 Aljoscha Subansinghe of Asia Flight Services accepting the award for Best Handler in Asia Pacific and Indian Subcontinent
The winners reflect the strict selection process UAS undertakes when selecting vendors (evaluating performance consistency over the past 12 months).
They have won their awards following an evaluation of feedback from UAS team members, assessment of client satisfaction reports and input from the UAS Procurement Department which continually monitors service levels from UAS suppliers.
The first UAS Outstanding Suppliers Awards took place in 2015 and have since become an important institution for the company, celebrating UAS's leading industry partners in every region as well as the best performing handlers.
"UAS sets the benchmark for customer service and standards as our partner selection is always based on a rigorous assessment. We congratulate this year's award winners. They reflect our most excellent strategic partners of the last twelve months which have consistently responded to all our customer demands, no matter how difficult or complex. We're delighted to work with them, as well as all our partners around the globe, all of which represent the best in operational excellence," said Mr Al Husary.