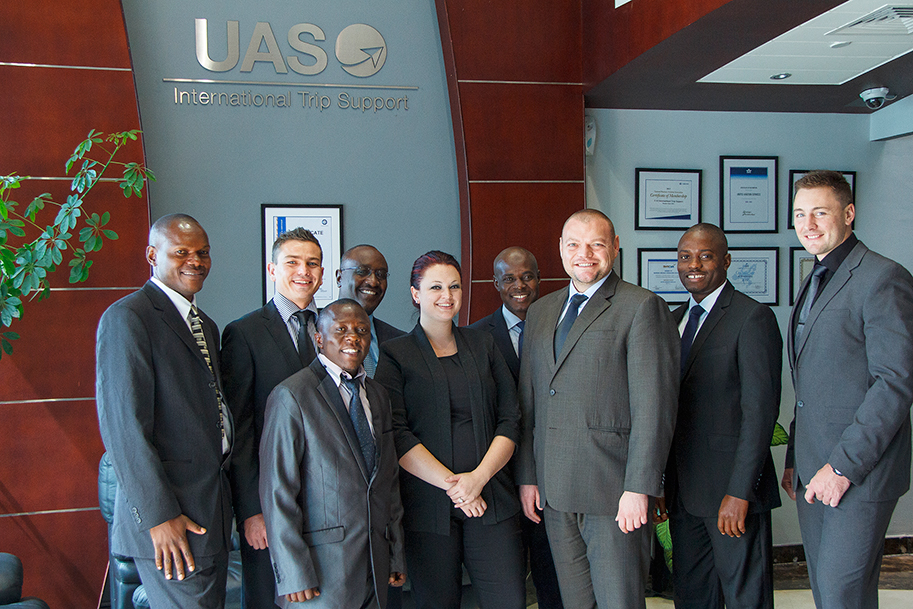 Blog
UAS Launches Africa Headquarters Johannesburg South Africa
Go back to main page
UAS Launches Africa Headquarters Johannesburg South Africa: UAS has announced the opening a new African headquarters in Johannesburg, South Africa. In an effort to extend our global reach, we are building new facilities, opening offices, implementing training programs, recruiting staff in Africa.
We have been operating in Africa for almost 15 years and recognize the emerging potential of the continent.  We want to build on our promise of being "Your Local Partner with Global reach" and build a regional staff that will leverage local experience and knowledge along with our global resources to provide a full range of international trip management solutions.
We have worked closely with the African Business Aviation Association (AfBAA) to identify how aviation can be used to support growth and development. Our priority was to overcome emerging market hurdles and deliver the VIP experience clients expect from UAS. We have initiated an aggressive training and development program for all of employees stationed in Africa. All of our staff is trained to fulfill our customer-centric approach to service. We provided intensive workshops on safety to ensure standards are recognized and maintained.
The training also includes an IATA certification course on station ground handling management. This course can contribute toward an IATA Diploma in Ground Operations once completed successfully.
Industry veteran Wynand Meyer will lead the UAS African Headquarters as the newly appointed as Regional Director, Africa.
As part of the launch, we organized a formal gala dinner in association with AfBAA.