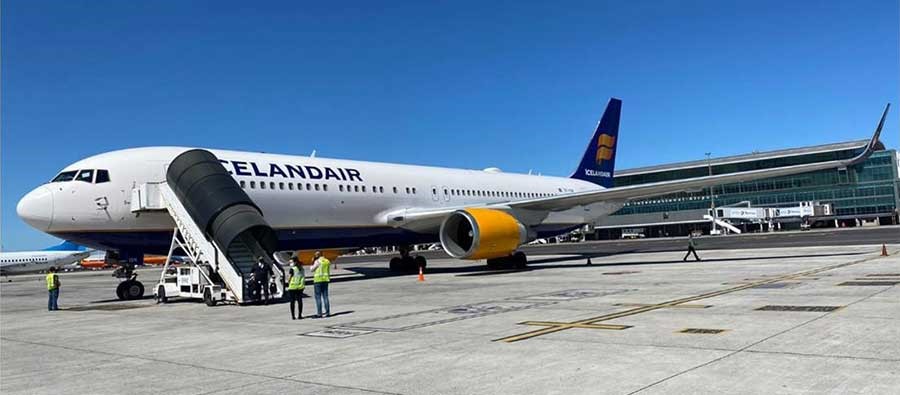 Blog
UAS proud to play role in Icelandair's Antarctica mission
Go back to main page
An impressive polar mission recently saw Icelandair operate from the top of the world to the bottom and back over 4 days and in 42 flight hours.
The operation was initiated to pick up Norwegian Polar Institute (NPI) scientists and officials from Antarctica's Troll Research Station and fly them back to Oslo, Norway.
The first phase of the operation saw the Boeing 767-300 fly nonstop from Reykjavik to Cape Town where UAS ensured it received top quality and speed of service provision.
UAS had secured the South Africa landing permit that allowed the flight to operate during Covid-19 level 3 restrictions from the Department of Transport on February 16.
The mission was originally planned for 25-27 February but brought forward 24 hours by Iceland Air due to the weather forecast being more in their favor.
UAS amended the slot application with Cape Town Airport Authorities and ensured sufficient manpower and service provision were in place.
On their arrival early morning of February 25, the crew disembarked and enjoyed a full day of rest.
The following day, catering, fuel, and other services were provided in time and the aircraft departed to pick up the passengers who form part of the NPI research group.
After a smooth turnaround at Troll, the aircraft headed back to Cape Town where UAS was waiting to ensure re-fuelling and crew changes were flawlessly made before the mission's last leg.
For support with your flight operations anywhere in the world, contact UAS.