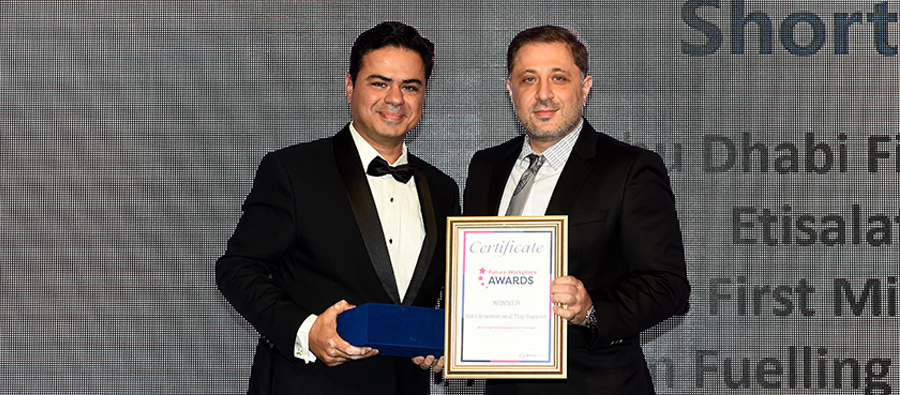 Blog
UAS Wins Best Employee Engagement Strategy at 2019 Future Workplace Awards
Go back to main page
UAS Wins Best Employee Engagement Strategy at 2019 Future Workplace Awards: UAS has been announced winner of Best Employee Engagement Strategy at the 2019 Future Workplace Awards in Dubai this week.
Held as part of the HR Summit and Expo, the awards ceremony saw hundreds of HR professionals gather at the Palazzo Versace on Tuesday evening.
The Best Employment Engagement Strategy award selection honored UAS' on-going efforts to enhance the employee experience.
UAS saw off impressive competition from some of the best-known companies in the region.
UAS CEO, Omar Hosari said, "We are delighted to accept this great honor for the best employee engagement strategy. Our employees are our number one priority and we are vested in their experience, the psychological contract we have with our members globally is fundamental to achieving our goals as a leading aviation company."
"We believe Great Vision begins with Great People," he added.