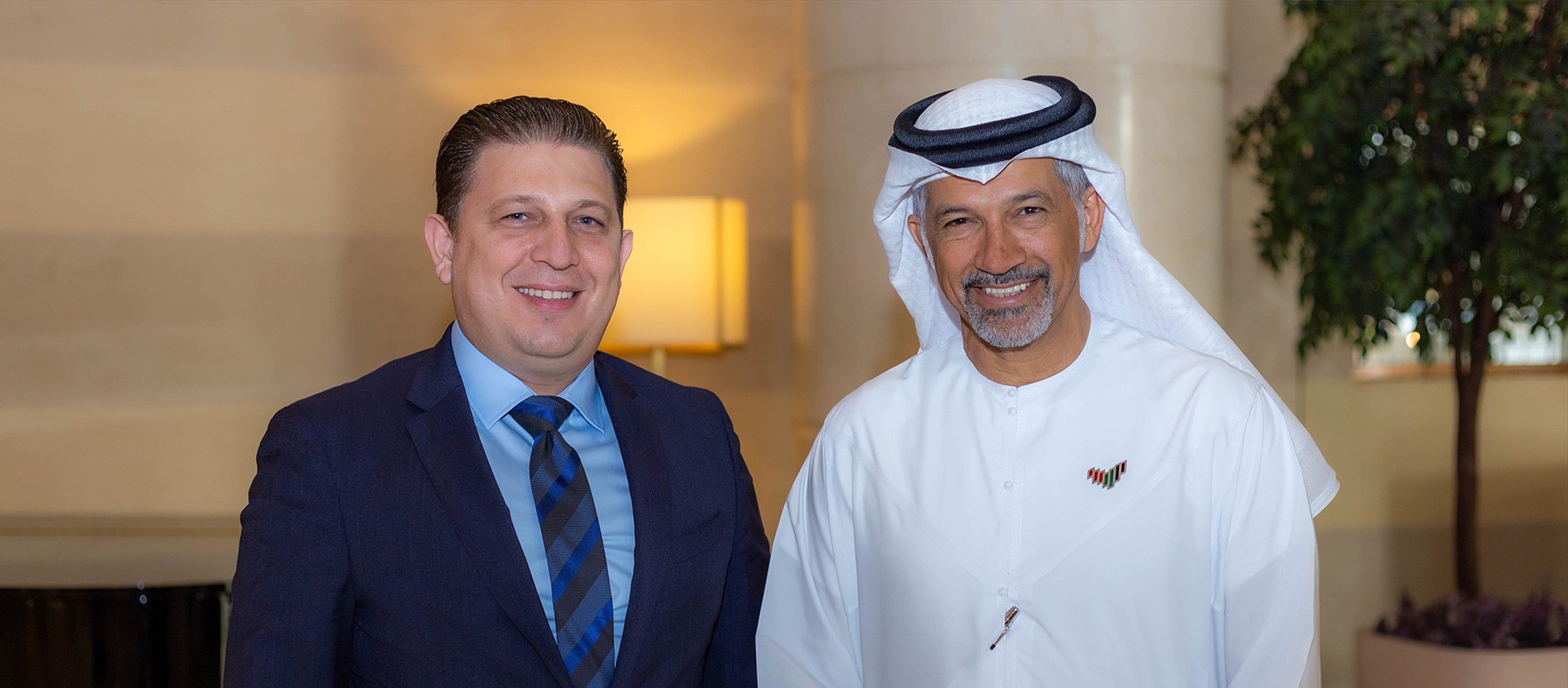 Blog
Unifying for the Future: MEBAA POC Committee
Go back to main page
UAS Executive President Mohammed Al Husary and Ali Al Naqbi, MEBAA Chairman, at the first Planning & Operation Committee (POC) UAE meeting in Dubai.
Unifying for the Future: MEBAA POC Committee: Yesterday, the Middle East Business Aviation Association's first Planning and Operation Committee (POC) UAE Chapter took place in Dubai and was a tremendous success. Led by Chairman of MEBAA and IBAC Board Chairman Ali Al Naqbi, the meeting comes at the beginning of a year that promises to be as rewarding as it is challenging. The UAE-based decision-makers discussed the operational challenges faced in the region that impact all key aviation stakeholders and this meeting culminated in a brainstorming session on how best to move forward.
The Middle East and North Africa is a complicated and dynamic region for airlines and air navigation officials when it comes to rules and regulations. Yet, business aviation's power to support economic growth in, for example, the UAE is huge. The contribution of this sector to GDP is said to range between 2-3%, the equivalent of about AED 4.2 billion. With Expo 2020 beginning in October and expected to attract 25 million visits, it's predicted that air traffic in Dubai will double later this year. Also, issues of sustainability are becoming increasingly important as the industry seeks to meet our carbon emissions reduction goals.
It's clear that a key role of business aviation is to provide and support movements and this is a wonderful opportunity to forge new partnerships. I look forward to working with the leaders of the industry here in the UAE to overcome all the challenges that face our business and do it together as a unified force.