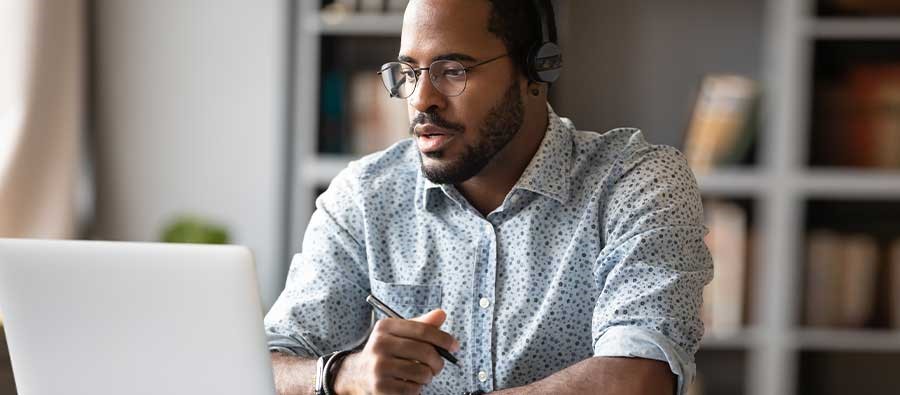 Blog
Working Remotely – How to work well anywhere
Go back to main page
Working Remotely – How to work well anywhere: The global COVID-19 crisis and the social distancing being enforced to contain any further spread of the coronavirus is seeing millions of employees around the world perform their roles remotely. For many, this may be the first time working this way and there are several challenges you may encounter. Here are my tips on how to not only overcome these challenges, but to use this time as an opportunity to enhance both your motivation and productivity.
Developing a routine
Your regular daily routine is on hold for now and it's critical to develop a new one to best support you and facilitate your work through the coming weeks. It's best not to stray too far from your old routine. Be sure to rise at the same time and do all the things you would normally do before your commute, whether exercising, eating breakfast with your family, whatever it is. Treat your day exactly as if you're at the office; approach your tasks in the same way, take lunch at the normal time, etc. By forming a structure for your day, you will find that working remotely can be extremely productive and rewarding.
Maintaining focus
It's important to maintain your focus by keeping distractions to a minimum. Those with children may find this particularly challenging. Set up a working desk somewhere as quiet and private as possible, so you are not disturbed. Your focus relies on getting the space and time you need to concentrate best.
Communicating effectively
Regular communication with your team is necessary to make sure you're on the same page – particularly for roles that are directly responding to the unfolding world events. There are so many great online tools available for teams to connect remotely, make good use of them. Check in with your team regularly as you would if you were in the same building. Teamwork relies on effective communication at the best of times, and now even more so.
Staying fit and sharp
Finally, don't neglect your physical state. Staying active is not only important for overall health, but also keeps your mind sharp. Make sure you get the enough exercise, get up and stretch regularly, and use a desk and chair that supports good posture.
Working remotely as an opportunity for personal growth and to enhance discipline. Follow these tips to enhance productivity and work satisfaction.