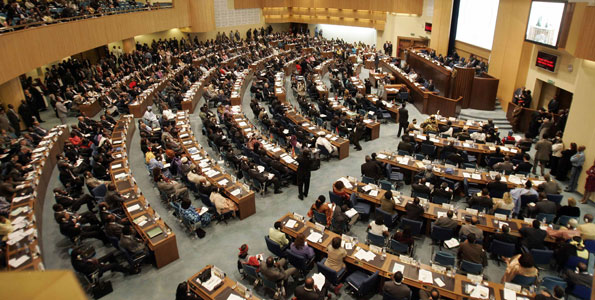 Blog
24th African Union Summit
Go back to main page
The 24th African Union Summit is one of the most important events on the continent. Delegations from 53 member states will be joined by United Nations representatives, European Union leaders, and heads of august international institutions such as the World Bank, the International Monetary Fund, and the heads of continental bodies.
Coordinating travel will be a challenge. Key considerations include:
Landing, take-off, and overnight parking at HAAB airport in Addis Ababa. Both commercial and private aircraft should be able to secure overnight parking slots. While aircraft should all be able to land and take off, congestion will be extensive given the surge in travel volume, so early planning is essential to avoid excessive delays.
Crew transport and accommodation. Global five-star hotels that operate in Addis Ababa include the Sheraton, Intercontinental, and Radisson Blu. There are also high-quality limousine and car hire services available for crew and VIP transfers. All will be in high demand.
Visas, customs, and immigration clearance. Flight crew members listed on a GENDEC do not require visas. For delegates, visas will be handled by AU representatives in conjunction with the Ministry of Foreign Affairs.
VIP catering. Options are limited to two firms: Ethiopian Airlines Catering, which will likely be fully deployed to support their commercial flights; and Addis International Catering, a private company which provides high-quality menus and special and Halal options.
Handling. Normally the only handling company at HAAB is the government-owned Ethiopian Airlines. It will be stretched to maximum capacity with the surge in travel volume, and service may suffer without onsite supervision. UAS onsite supervisors are deployed for ensuring all flights operate on time and deliver seamless operations during the event.
Fuel. Bowsers and hydrants are both used at HAAB. While Jet A1 is readily available; Avgas is likely to be in short supply, so early arrangements will be required to ensure availability.
If you have any questions or would like assistance with travel and accommodation during the African Union Summit, please do not hesitate to contact your UAS representative or contact us at:
UAS Middle East Headquarters (UAE)
Tel: +971 4 299 6633
Fax: +971 4 299 6777
SITA: DXBWZ7X
Email: dxb@uas.aero
UAS Africa Headquarters (RSA)
Tel: + 27 11 514 0755
Fax: + 27 11 514 0545
SITA: JNBWZ7X
Email: jnb@uas.aero
UAS Kenya Regional Office
Tel: +254 20 2399120
SITA: NBOWZ7X
Email: nbo@uas.aero
UAS Ethiopia Ground Support
Tel: +251 911 02 7099 (24/7 Ops.)
Email: ethiopia@uas.aero