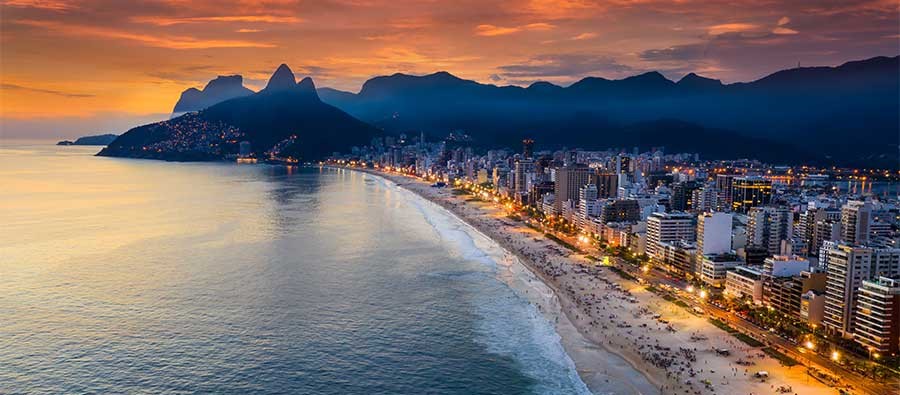 Blog
Brazil air travel restrictions lifted
Go back to main page
Brazil has lifted its COVID-19 restrictions on air travel. The current rules in place remain fluid and travelers should work with their international trip support provider to ensure that the current regulations are still in place. Below are the main points that will affect international air travelers.
Air travel restrictions for foreigners traveling to Brazil have been lifted, however, entry by land and sea is still restricted until at least October 23. Travelers should be aware that Brazil is still experiencing high daily case numbers of COVID-19 infections. As of October 12, there were 418,098 active cases diagnosed in Brazil.
Travel health insurance is no longer required to enter the country. The U.S. Department of State is still recommending that travelers purchase insurance prior to departing the United States, even though proof of coverage is no longer required to enter the country. It should be noted that many private hospitals in Brazil do not accept foreign health insurance. Those seeking medical assistance should be prepared to pay for medical services upfront and seek reimbursement from the travel insurance company after treatment has been received.
Quarantine is no longer required for travelers entering Brazil. The Brazilian government is still recommending that those who display symptoms of COVID-19 self-quarantine for 15 days. There is currently no national curfew in place, though local areas may enact their own restrictions in their municipality. Travelers should check with the local authorities to see if any restrictions are in place. There is currently no national restriction on intercity and interstate travel.
Negative COVID-19 test results are no longer required to enter the country. Should a traveler need to be tested for COVID-19 there are two options available to them. The private healthcare system can perform tests with a doctor's order. Result turnaround time is typically between 1 to 3 days and the test will cost about $60-$100 USD. The second option is through the public system. These tests can be ordered by an emergency room physician. Results can be expected in about 7 days but the tests are typically free.
Brazil has a nationwide mandatory face mask order. Travelers should ensure that they have a supply of masks and that a back up is carried with them in the event they need to replace their primary mask for whatever reason.
For support with your flight operations to Brazil, contact UAS Americas