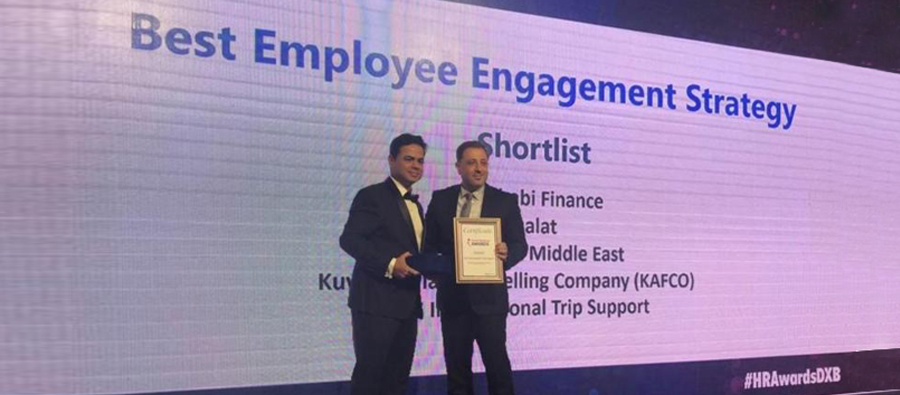 Blog
Encouraging Great Employee Engagement
Go back to main page
Encouraging Great Employee Engagement: We hear a lot about employee engagement these days, but what exactly is it? And, why is it so important? Here are my thoughts and some tips to enhance employee engagement in your organization. 
Creating and sustaining the most positive and productive work environment is something all leaders should be aiming for. An organization should be much more than just a place where people simply come to work and return home without any feeling of attachment. When people spend hours on end working somewhere, they should feel comfortable, invested, and enthusiastic about the company, the brand, and their role as part of it. Basically, it should feel like a second home.
The best way to illustrate what employee engagement looks like is to explain how engaged employees behave…. An engaged employee is positive and enthusiastic about their work, collaborative with colleagues, and communicative with managers. They perform better and take more initiative, have more ideas and suggestions about how to improve procedures. (According to Gallup, highly engaged teams are 21% more productive than those with low engagement). They're also happy to get involved in work activities and social events and involve their families.
UAS was recently awarded the 'Best Employee Engagement Strategy' at the 2019 Future Workplace Awards in Dubai. We're delighted with this honor, as this is an area in which we have been making investments for some time now.
Here are a few tips to help enhance employee engagement.
Encourage Work-Life Balance
Supporting and enabling employees to strike a good balance between their work and private lives makes them happier in general, and therefore happier at work. This could take the form of encouraging them to get active by facilitating sporting activities. This is also great for team spirit!
Options for Training Programs
Making further education and training available to employees is great for their confidence and stimulates their curiosity and ambition. It also enhances their skills in their current role.
Recognition of Performance and Loyalty
Ensuring your employees feel valued and appreciated is the fastest way to keep them engaged. Recognizing and rewarding loyalty and trust inspires employees to give even more and noting great performance has exactly the same outcome.
Employee Events 
Organizing events that allow employees to mingle while doing alternative and fun-seeking activities are great for morale and helps them to further bond as friends, not simply colleagues. Getting their families involved is even more powerful and a nice way to facilitate family time- the most important time of all.